I never cease to be completely amazed by how a little bit of paint can transform a small item, a piece of furniture, or even an entire room!
Here is today's transformation with paint project. It's a quick project that packs a punch.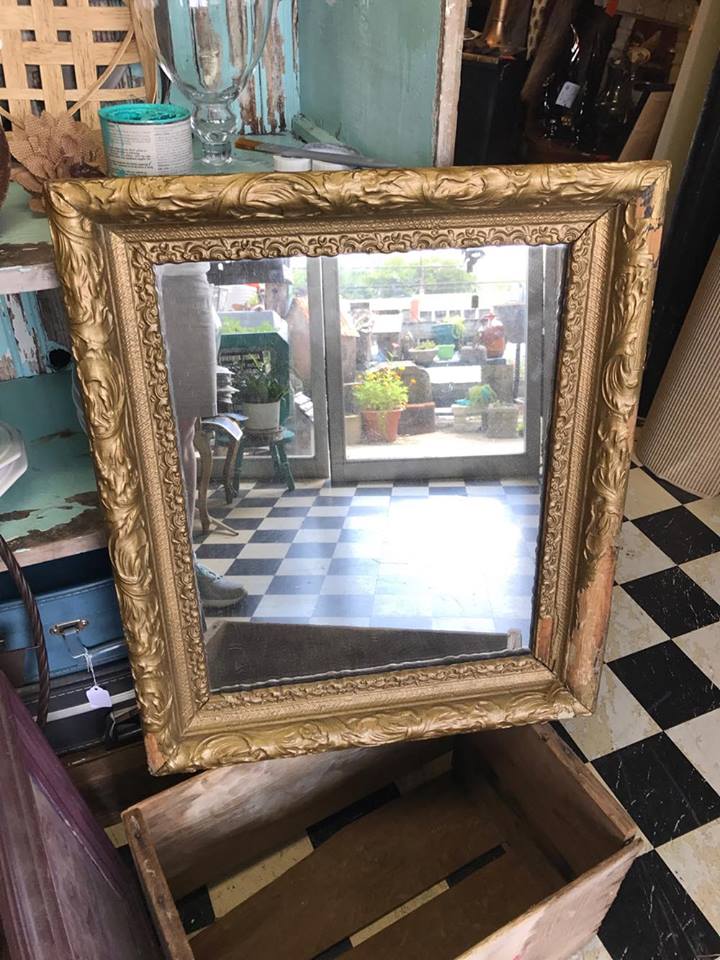 This antique mirror has some incredible detail. You can always spot a true antique mirror by the sheer weight of the mirrored glass. They simply don't make them like they used to! Normally, I would never paint a true antique but you can see the damage along the edges where the decorative trim has chipped away. Paint will help hide this. Antique mirrors are super heavy. The detail on the frame is usually very ornate and made of plaster, sometimes wood. Today's mirror frames are usually made of plastic or resin.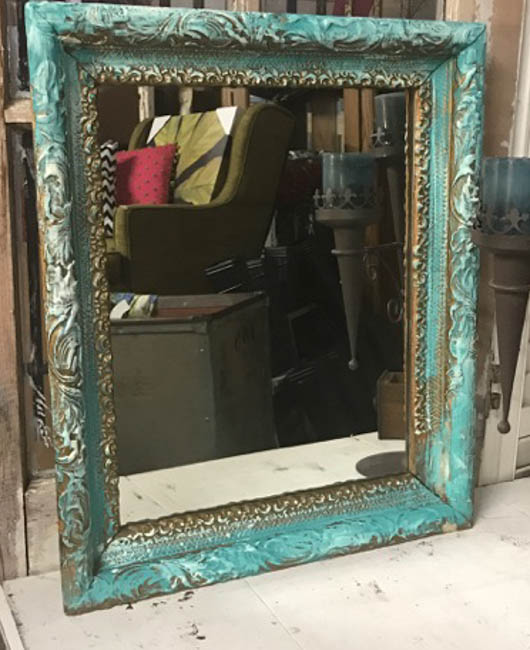 A little bit of paint really makes a dated piece pop. Talk about transformation with paint! I usually use 2 -3 different colors of paint. This helps add dimension to the final project. With this mirror, the original gold paint is my third color. I used teal as the main base color and dry brushed with some white.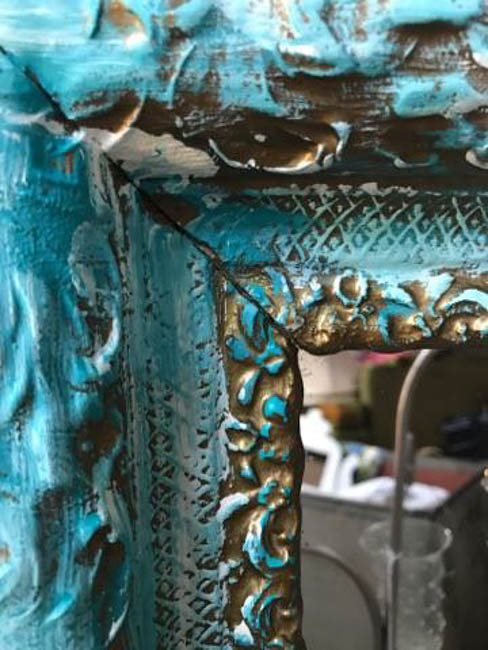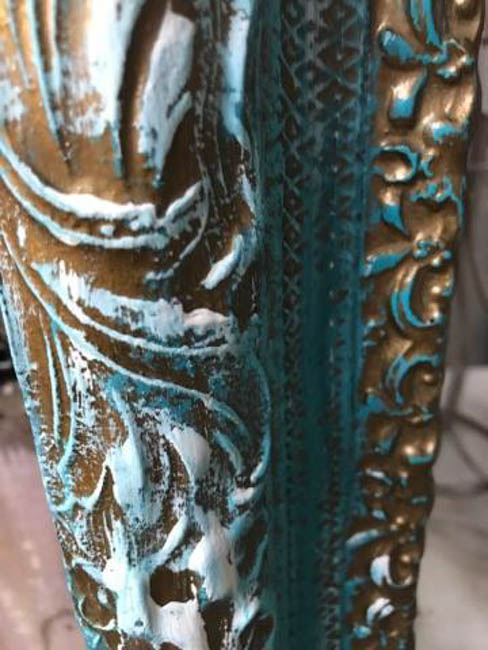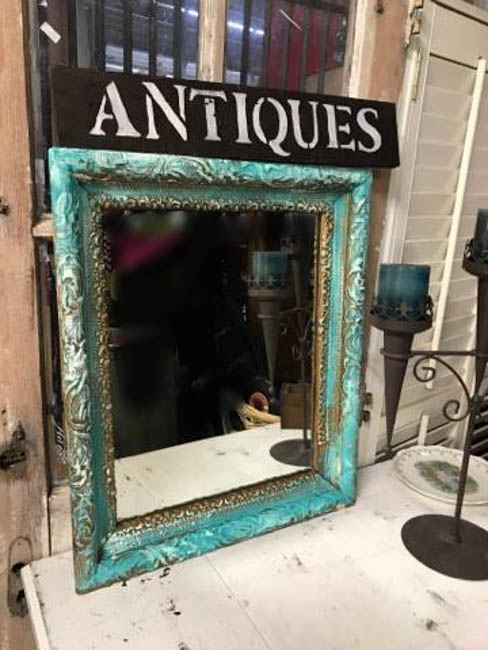 If you follow my blog you will recognize this teal color. I must admit it is my favorite. Here is another decor project in which I used this same technique to transform some old frames.
Here are a few more of my projects in which a little bit of paint went a long way!
Extra Seating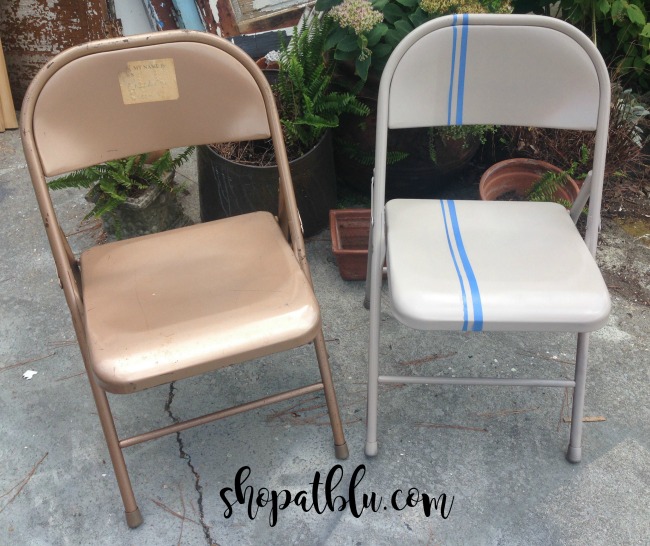 Headboard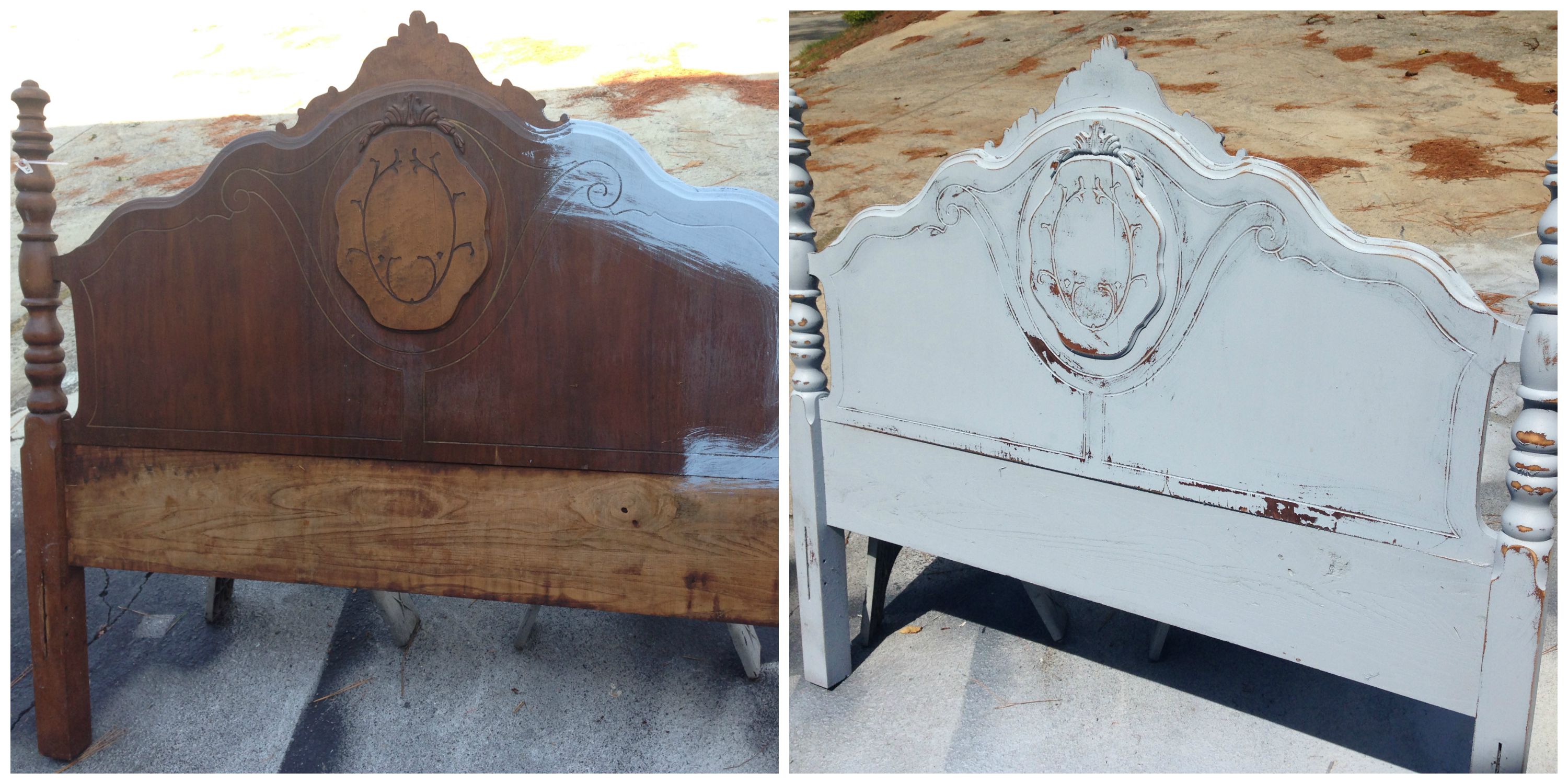 Set of Nightstands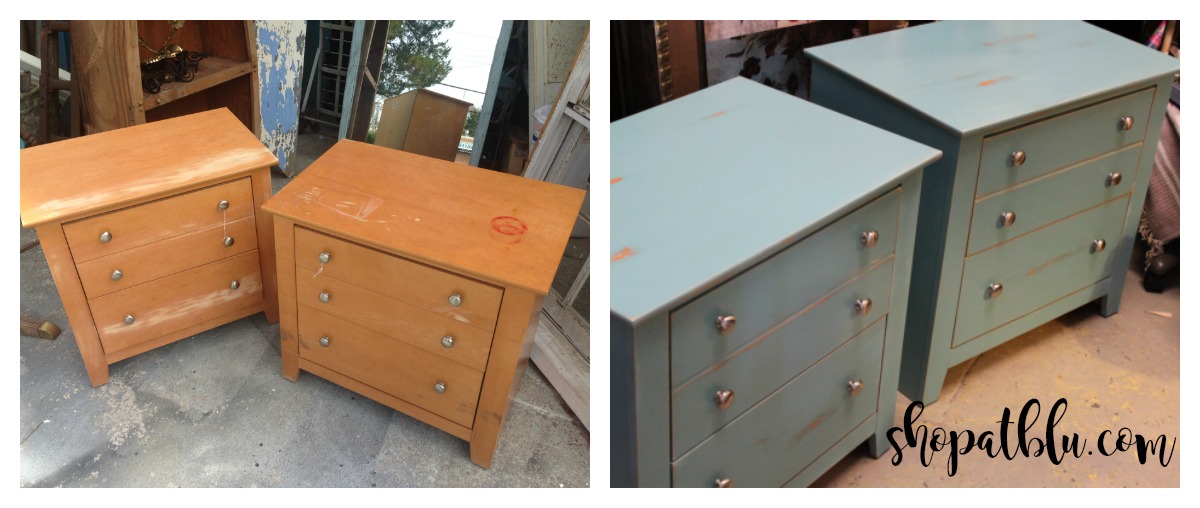 Bench and Side Table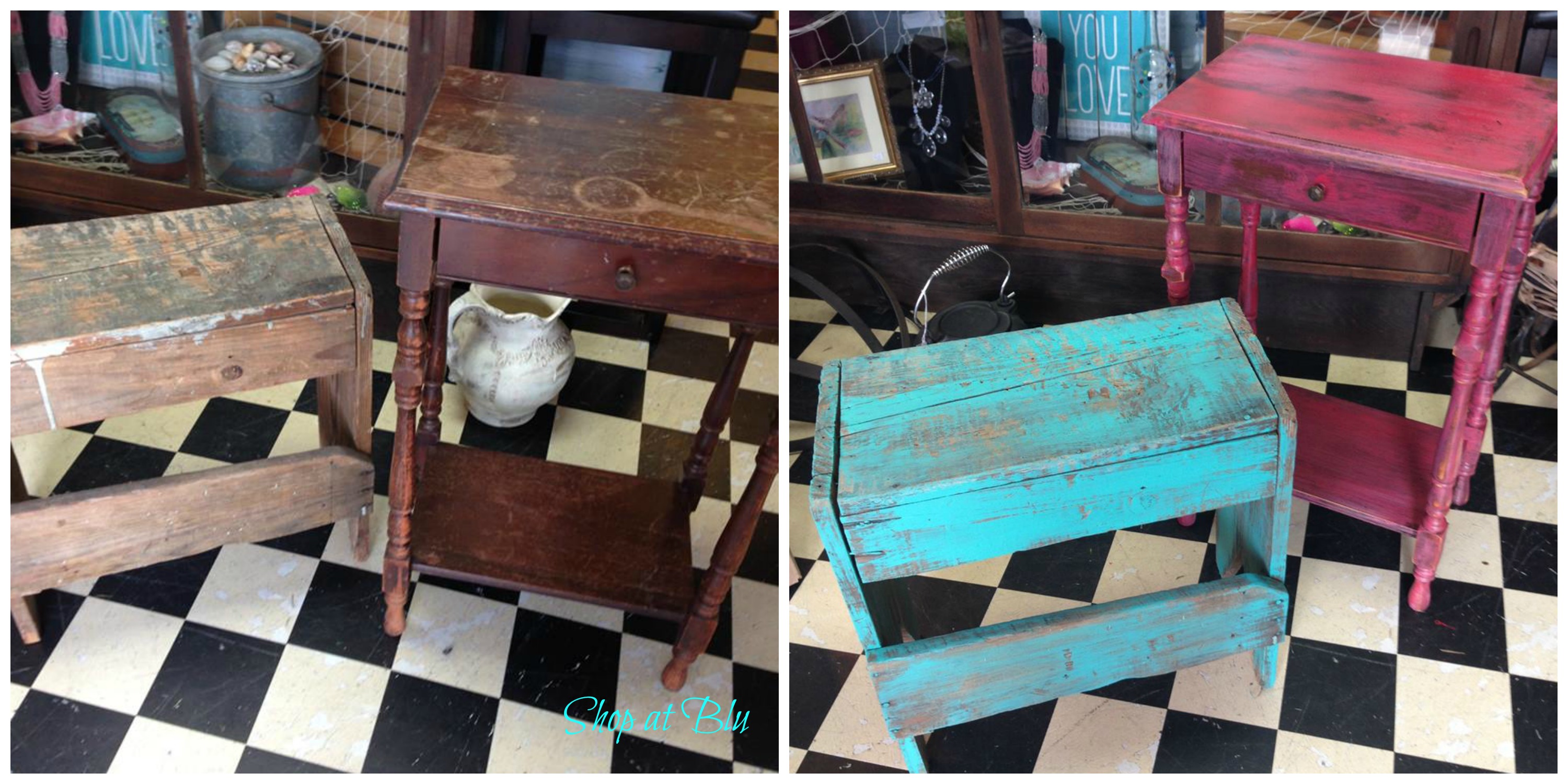 Console

Antique Sideboard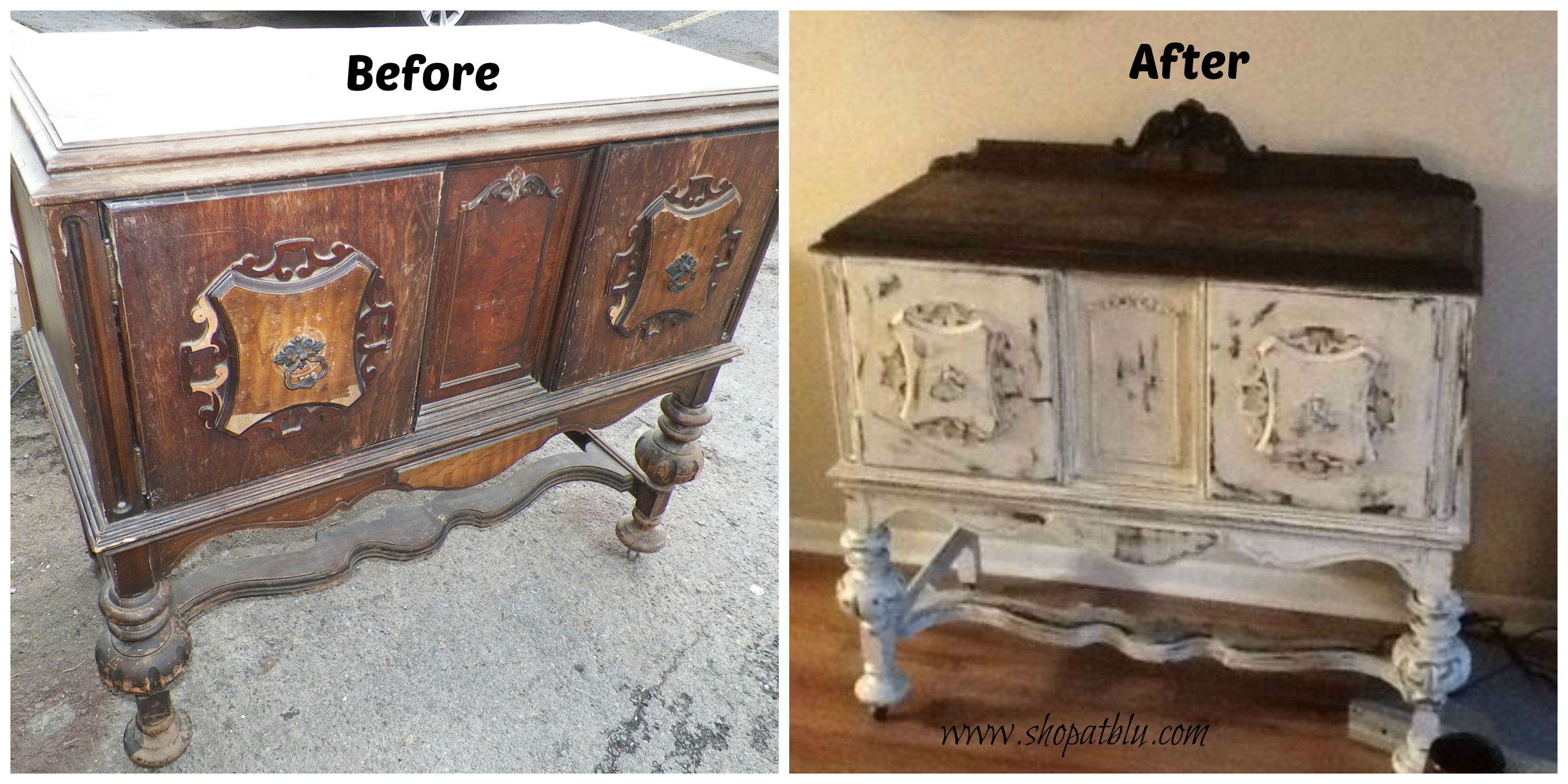 Chests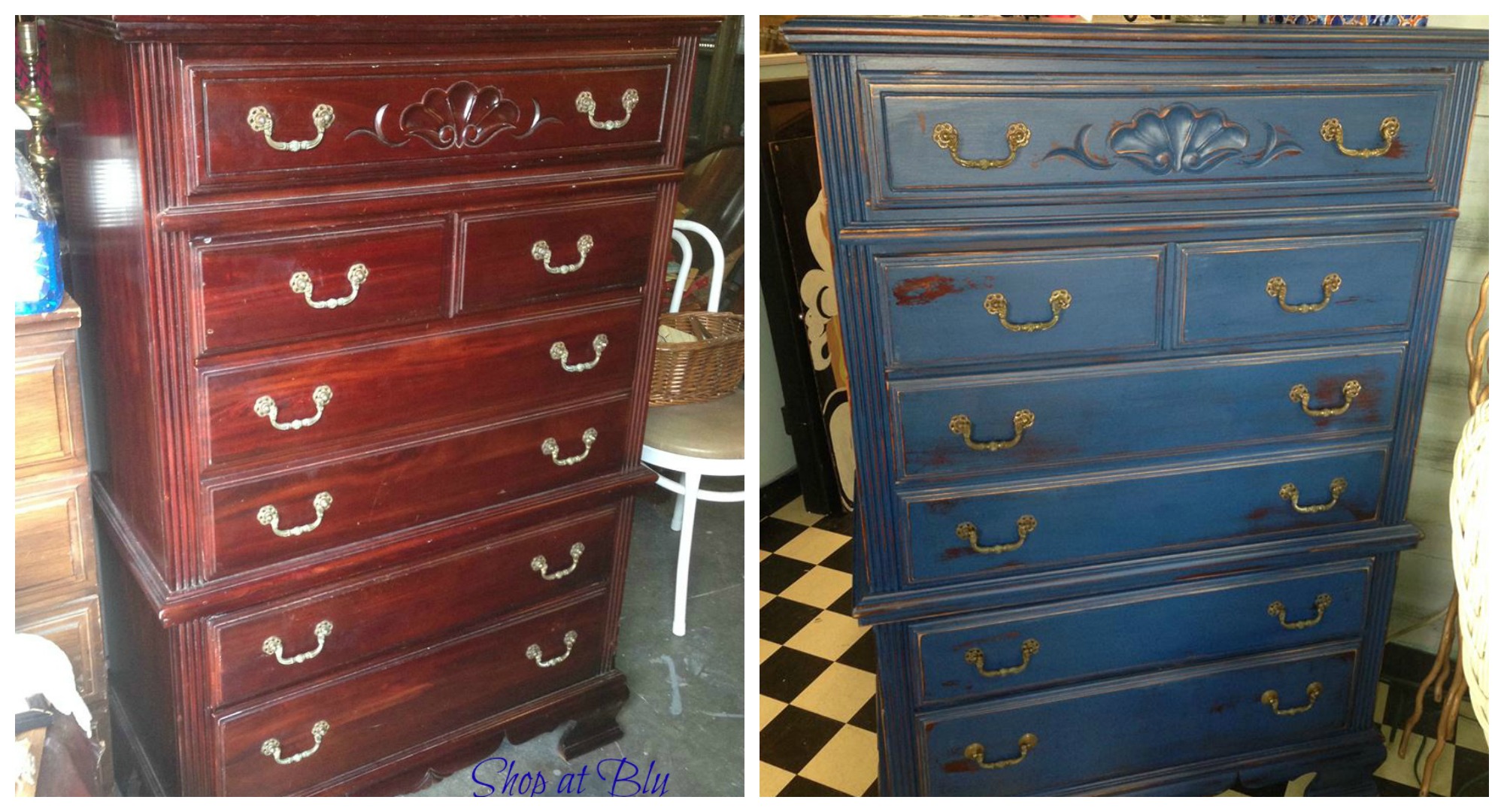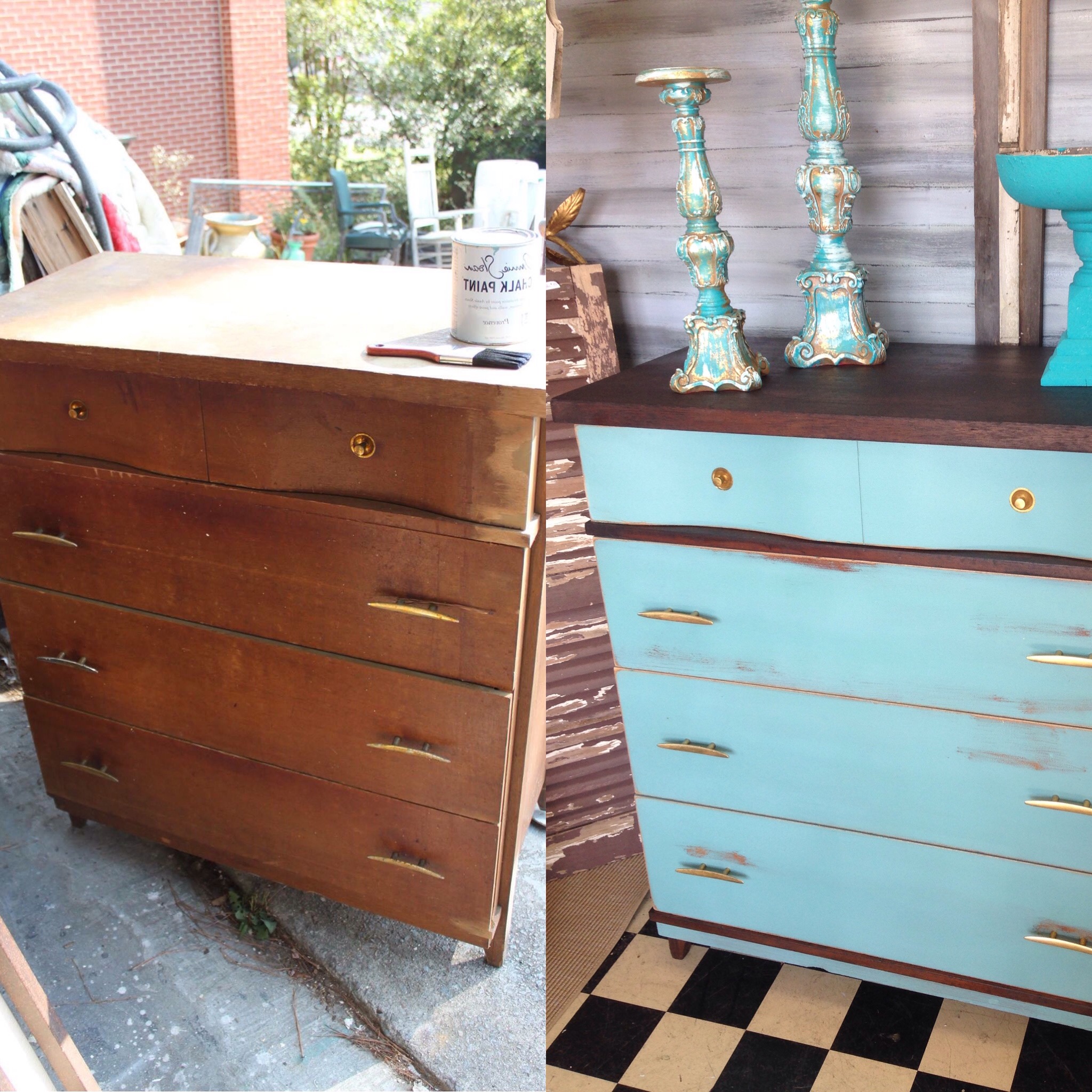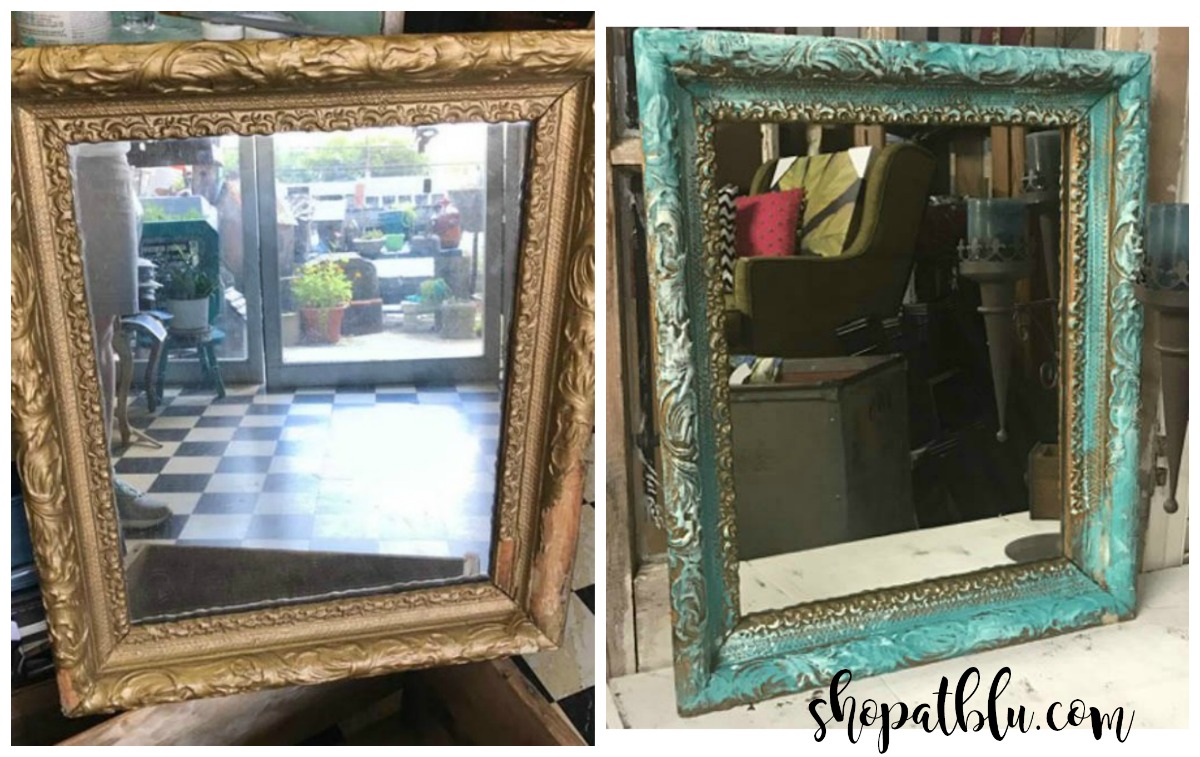 I've joined a group of my talents friends in this month's Inspired Makers Paint Changes Everything Challenge.
Join us the last day of each month for a different Inspired Makers Challenge
Follow with #InspiredMakers and #InspiredMakersChallenge to see more amazing projects each month!
August Challenge: Paint Changes Everything, with your hosts:
Lisa @ The Purple Hydrangea | Sarah @ 1915 House | Kim @ Farmhouse Made
Ann @ Duct Tape and Denim | Kimm @ Reinvented | Janice @ Sawdust Sisters
Denise @ My Thrifty House | Suzanne @ Shop at Blu | Susie @ The Chelsea Project | Susanne @ Pearl Street Designs | Toni @ Small Home Soul | Anika @ Anika's DIY Life
Check out the phenomenal projects below…these gals are so very talented!