Yesterday I ran to Tractor Supply Company in Montevallo for dog food. On the way there I passed the Alabama National Cemetery. I simply love to walk through old cemeteries, especially those with antique headstones and monuments. I still get chills thinking about my visits to Arlington National Cemetery as well. Being the daughter of a veteran, I have developed a great reverance for our patriots. Honor and respect were a large part of my childhood. We are a family that always celebrated Memorial Day, the Fourth of July, and Labor Day.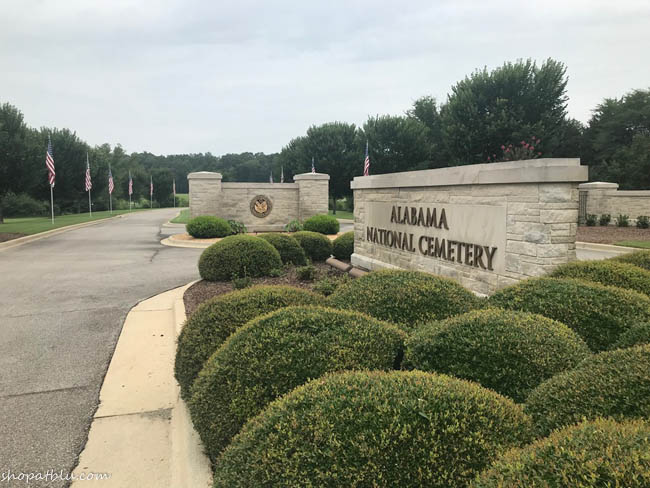 So having just returned home from my Dad's beautiful cemetary service where the Army sent a honor guard to perform the graveside ceremony, my reverence for our military was particularly high. Why not? I pulled into the cemetery, parked and walked through the rows of pristine white stones. Some had flags. Some had flowers. I felt the solidarity and unity of these resting souls who were devoted soldiers of our beloved nation.
I took a few photos with my phone. I read a few of the inscriptions on the markers. There were mothers and fathers, sisters and brothers, husbands and wives, nieces and nephews, grandmoms and grandpops. Each marker was inline with the ones next to, behind, and in front of it. The vivid rows of grass were pristine and made the markers seem to glow in the Alabama sun.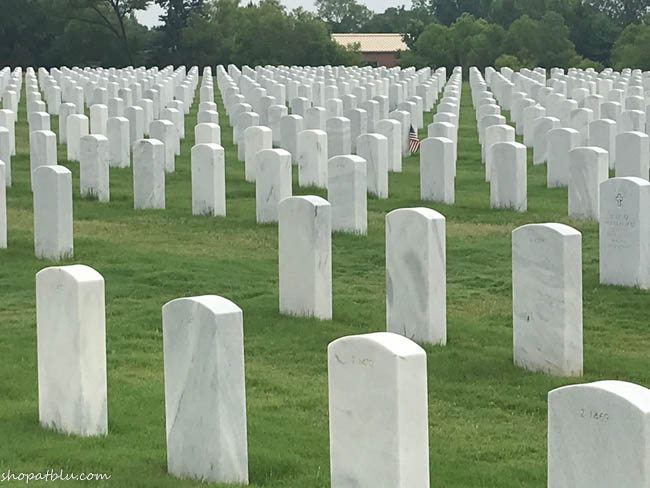 I paid my respects and headed back to my van. It had rained the previous day and as my luck would go, I stepped right into a patch of mud. I was wiping my shoe against the grass and didn't notice the dignified man as he approached. "I'm so sorry it's a little muddy today," he said, in a truly sincere voice. Surprised by his sudden appearance and even more by the regret in his voice, I told him it was ok as it was just a little mud.
I offered my hand and introduced myself as I asked, "Are you the caretaker of this wonderful place?" He replied with a laugh, "I'm Woody, and I am the the director here." He told me that he walks the grounds in the mornings and ensures the reverence of the cemetery. He was sweaty and muddy, the sure sign of a hands-on kind of guy. He continued, "Then I go back into the office and put on the suit and take care of that side of the business."
I don't remember his last name and some of the exact details of our converstion escape my memory, but we chatted for about ten minutes. During that time, Woody told me that there are many sections to the cemetery. There are over 8,000 individuals buried here. There is an honor area, an area for cremated individuals, and few other special areas that again I don't recall. I should have taken notes but I was caught up in the way this man spoke, the pride in his voice, the honor with which he spoke of even the smallest details at this hallowed, honorable site.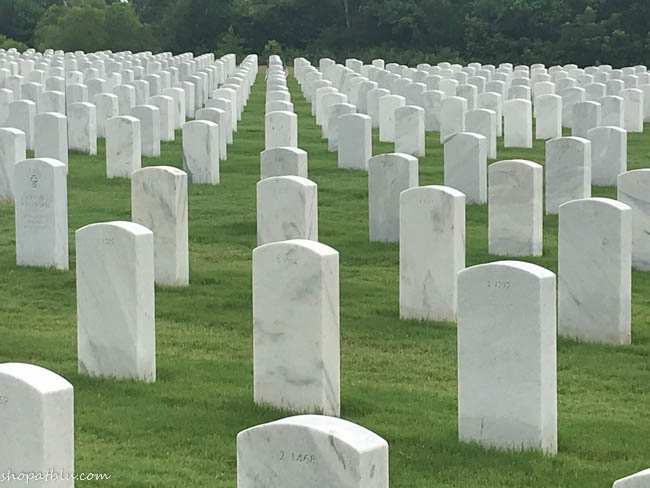 Woody offered that servicemen and women were buried here along with their spouses. They had just buried a young man from Calera. And they were responsible for many types of services and many unique services as well. He told me of a young soldier who, back in 1956, was on his way to Okinawa when his plane went down and everyone on board was killed. The young man's mother would never accept that her son had perished. Thus, his 7 siblings had never laid their brother to rest. Not too long ago, after the mother had passed, the siblings came to Woody and requested his help in honoring their brother. A ceremony was conducted and honors bestowed on the memory of this young soldier. Woody described the sight of the remaining siblings some 60 years later standing graveside with each of their hands on the casket. My heart reacted and a smile crossed my face. And I realized, I was speaking to an angel!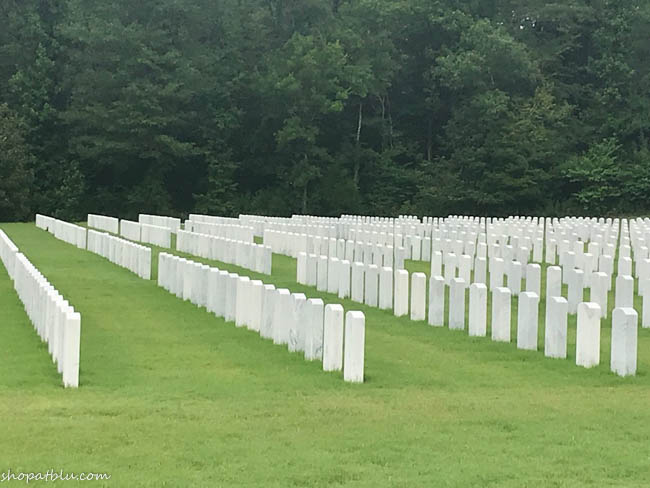 Angels come in many forms, in many shapes, in many sizes and many ages. They are purposely placed in our lives at the right time for a very specific purpose. You see, I've had some exprience with angels recently. I'll be writing more about them soon. But in this moment, in this place, I was in awe at the power this man could channel. The pride was in every word he spoke. He was indeed the literal caretaker of this lovely, reverent place. He was the ultimate director and the perfect person for the task of ensuring dignifed and honorable repose of our heros.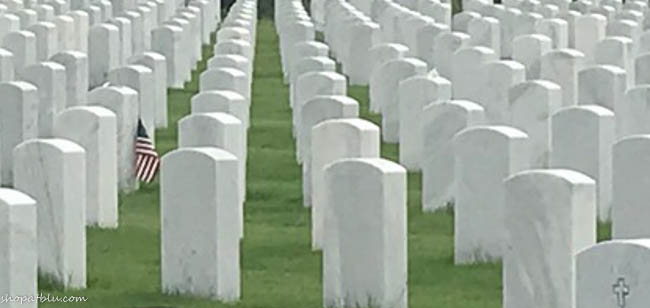 I'm certain that, had I stayed an hour, Woody would regale me with an unending recount of similar stories. A man like Woody remembers every detail, every name, and takes great pride in sharing them daily. It's his honor and his duty. I'm so thankful that I turned into what appeared to be just a small yet official cemetery poignantly located on Rt. 119 between Alabaster and Montevallo. And today, as I don my Red White and Blue, I'm thankful for angels like Woody at the Alabama National Cemetery who make it their life's mission to protect the dignity, to ensure the repose, and to honor the memory of our precious veterans who secured the freedom we enjoy today through their service years ago.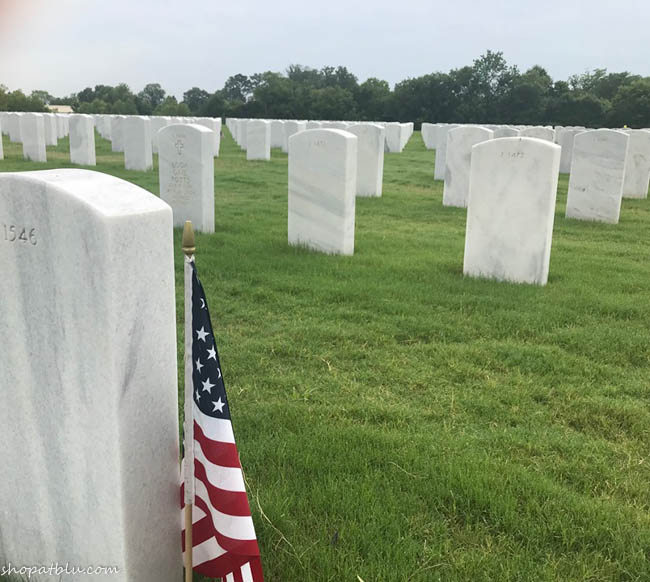 So, if you ever find yourself on Rt. 119 traveling between Alabaster and Montevallo Alabama, pull on in to the Alabama National Cemetary. Shake Woody's hand. And thank him for his service.
You can find more information on the Alabama National Cemetery on their website HERE or on their Facebook page.
Below I am including some pictures of my favorite service men.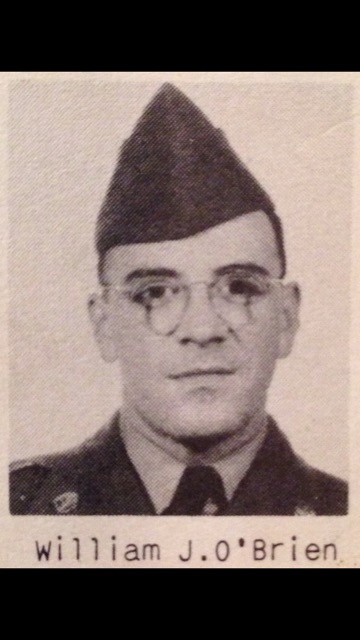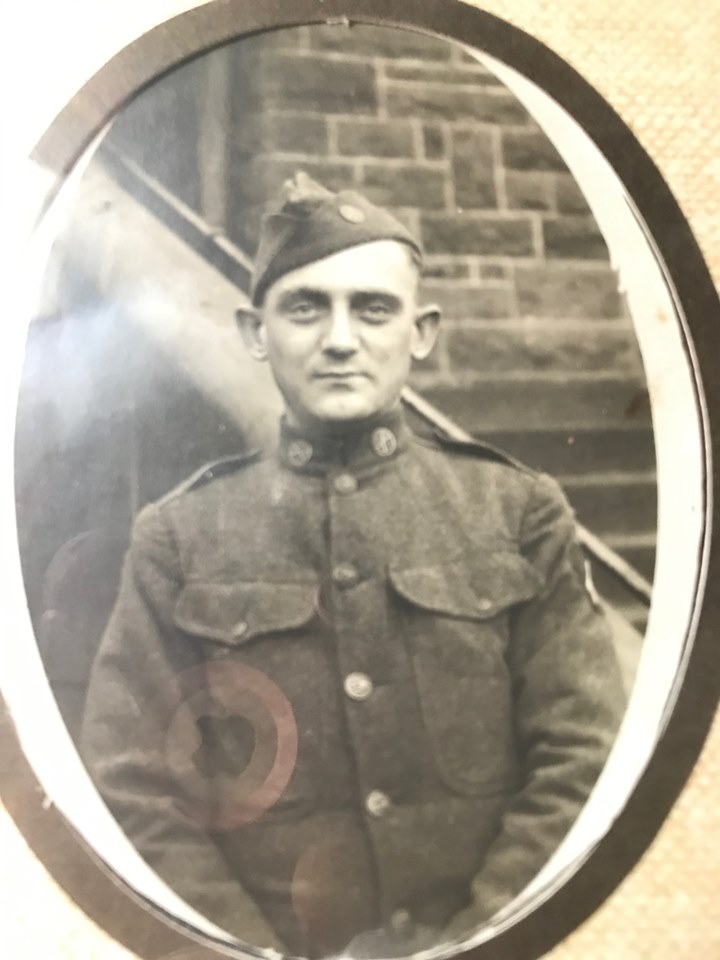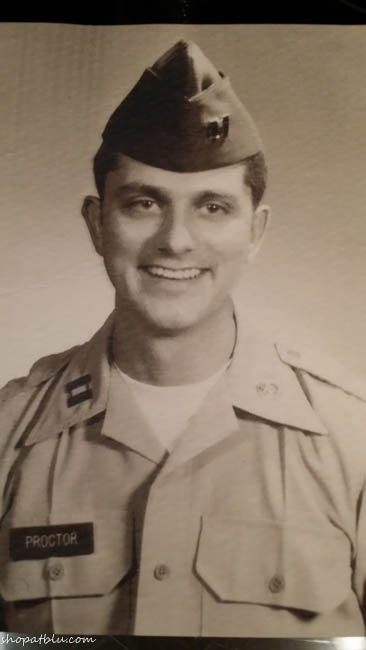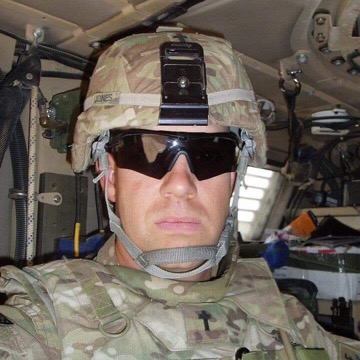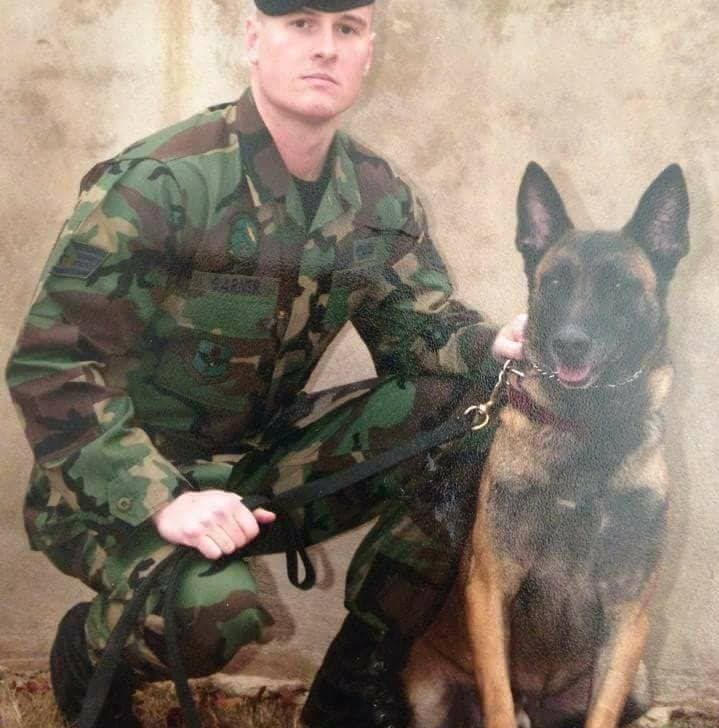 I am still gathering pictures of my other favorite veterans in uniform so please check back for an update of these heroes.