Today is the day!  Thrift Store Throwdown reveal is LIVE!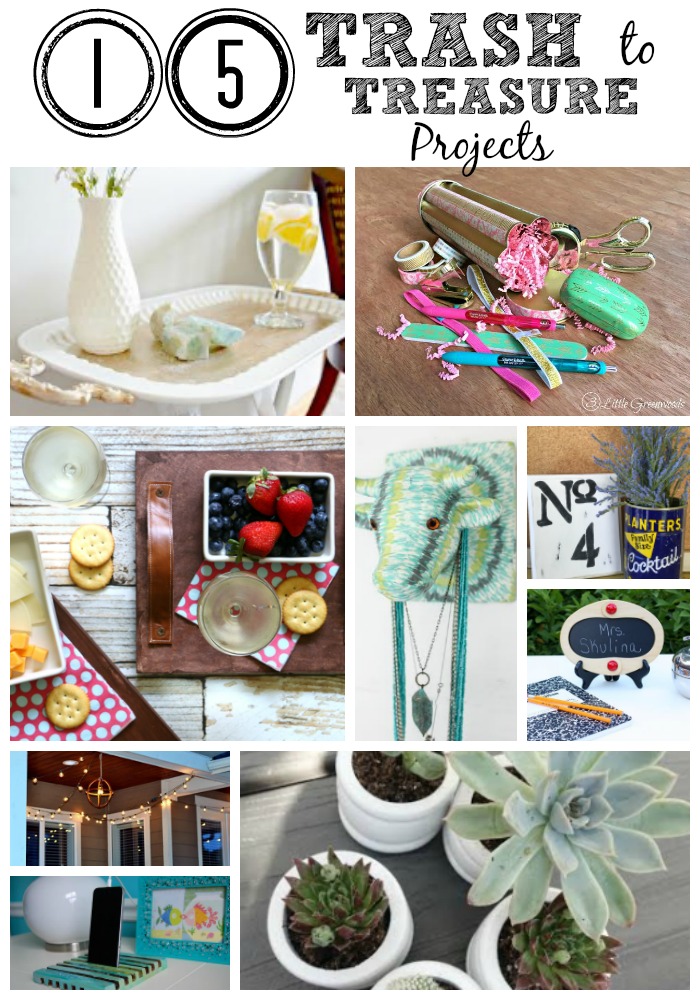 Thrift Store Throwdown challenged 15 bloggers to find a treasure or treasures costing $15 and ship it to a partner blogger.  Each blogger was challenged to upcycle their item into something fabulous.   Read the details of how the Throwdown works HERE.  Check out all of the before photos. Today is the reveal for all 15 projects!!!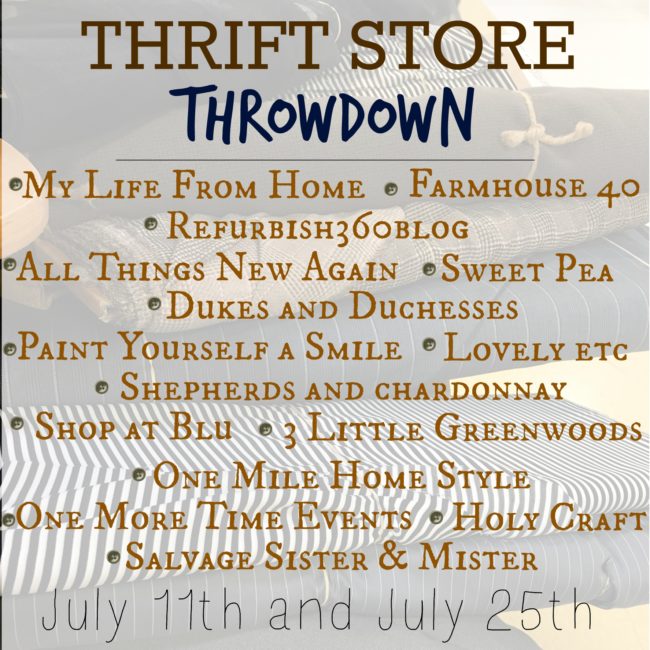 Here are the items that I received from Carrie at Lovely, etc.  I must admit that I was excited and relieved when they arrived!  I had lots of ideas running through my mind which was a good sign!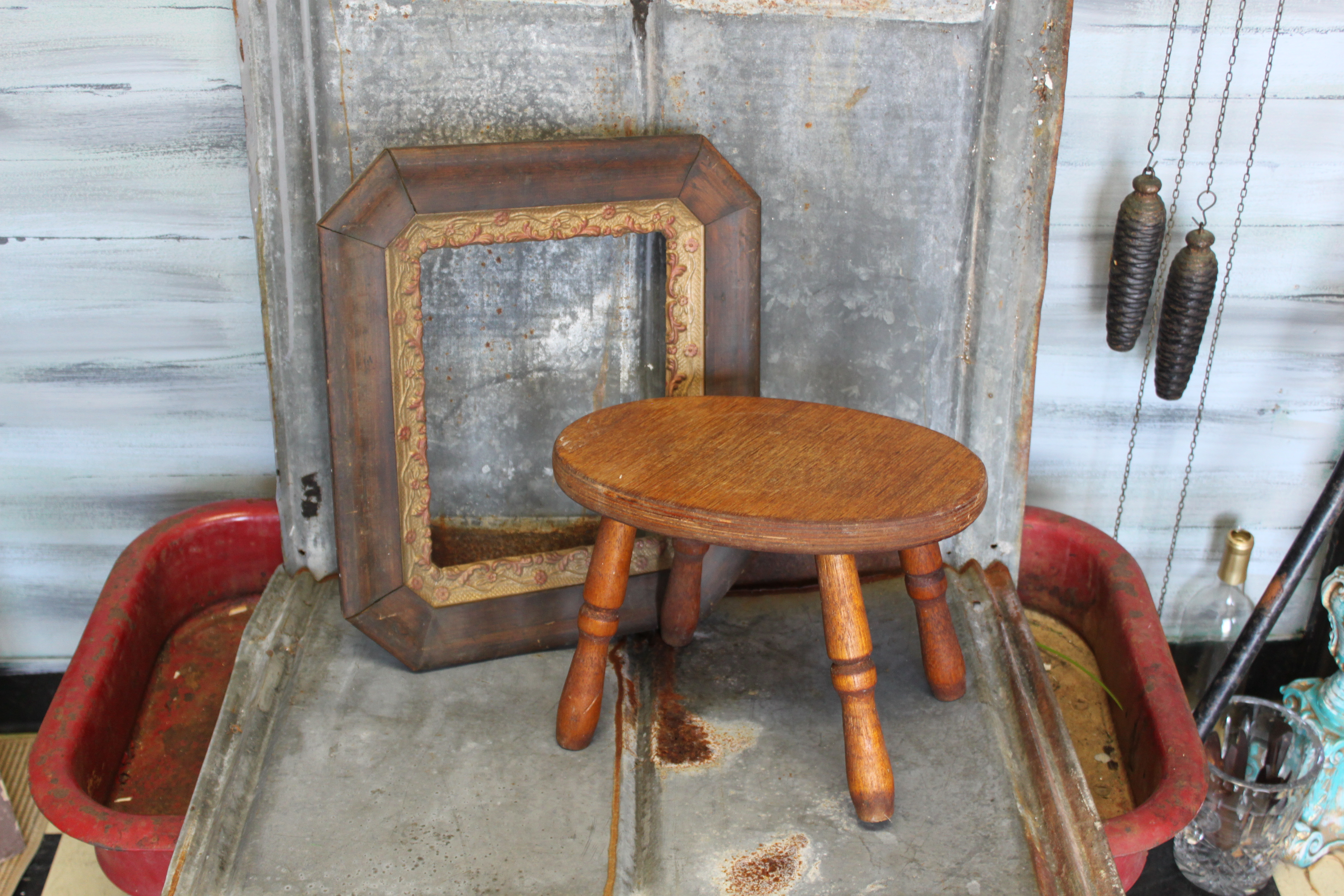 I had a few ideas but, to widen my choices,  I polled some of my customers at my store, The Blue Building Antiques and Consignment.  I thought this was a great idea since the vast majority of my projects involve paint.  Maybe I could venture into another media to work on these items!   We decided that these items would make a perfect Time Out Chair for someone's precious little one.  Today my youngest of 5 turns 14!  But it seems like just yesterday when we had our little routines for resting and reflecting and trying to relax!  I thought this would be a darling little project!  I don't usually do a lot of childrens' items so this got my creative juices flowing.  AND…I just found out that my sweet niece is going to be having another precious baby boy soon!  I'm thinking that this will just be the beginning of more baby and children's decor posts for me!
I started by painting the two items a wonderful teal color.  It is General Finishes Milk Paint in Patina Green!  (affiliate) I've provided the link at the end of this post.  Then I attached the frame to the chair using heavy L brackets.  This stabilized the chair so that the back could support some weight should Junior or Juniorette lean back while reflecting upon their choices.
Next, I added a back to the frame and sprayed it with Chalkboard paint.  Final step was to design a graphic and create a stencil using my Silhouette.   I wanted to put a sweet little saying into the frame so I found a few ideas on Pinterest and jotted down a few of my own.
And here she is…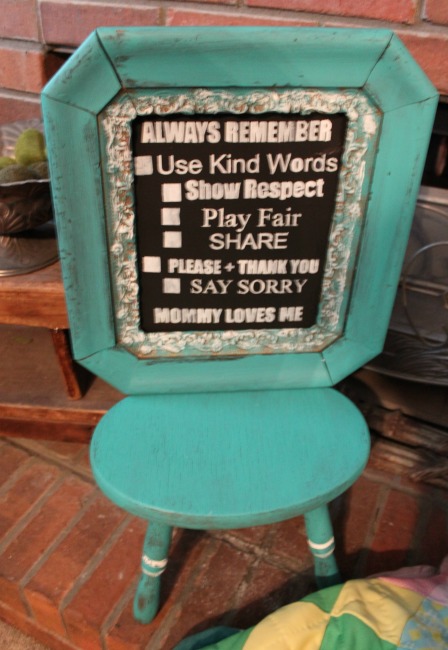 I thought this would double as a great seat for a favorite doll or bear…since little ones are so precious and innocent and highly unlikely to need a Time Out Chair!
A very special thank you to Carrie at Lovely, etc.  for sending me my precious frame and stool.  And a huge shout out to Deborah from Salvage Sister and Mister who organized this fun fest!  This Thrift Store Throwdown was a huge success!  Can't wait for the next one!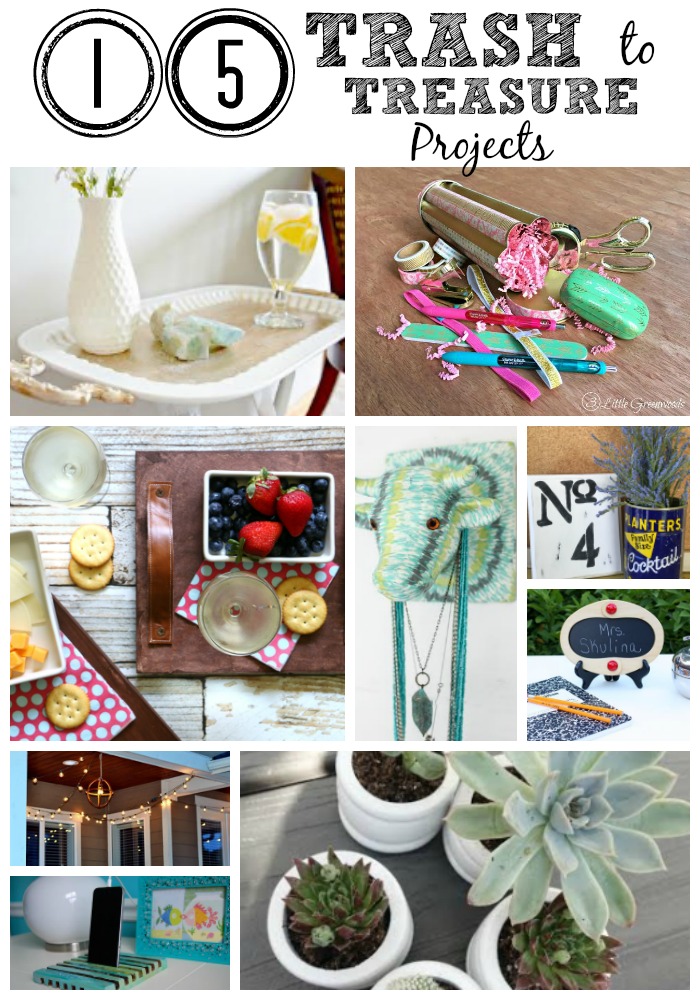 Take the time to check out all of the bloggers who participated and see the phenomenal projects!  Who knows, one of these items could be waiting at your local thrift store!
Holy Craft (Now Rachel Teodoro)