Today's the big day! It is the first reveal day for the Thrift Store Swap #5 Spring Edition! I can't wait to see what magic my blogger friends worked with their thrift store goodies!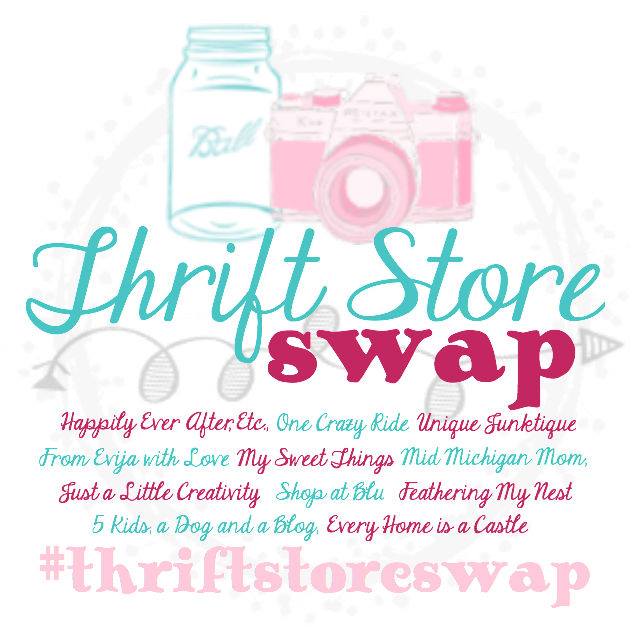 If you've never followed the Thrift Store Swap, you can read about how it works here or check out this graphic: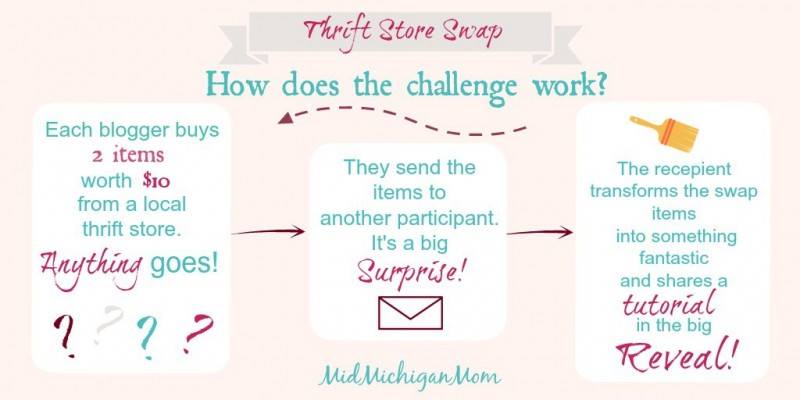 Our super gracious and very organized hosts for this challenge are Betsy from Happily Ever After Etc. and Lisa from Five Kids and a Dog. I just can't wait to see their projects for this swap. Make sure you visit their blogs…so very creative!
Here are the items that I received: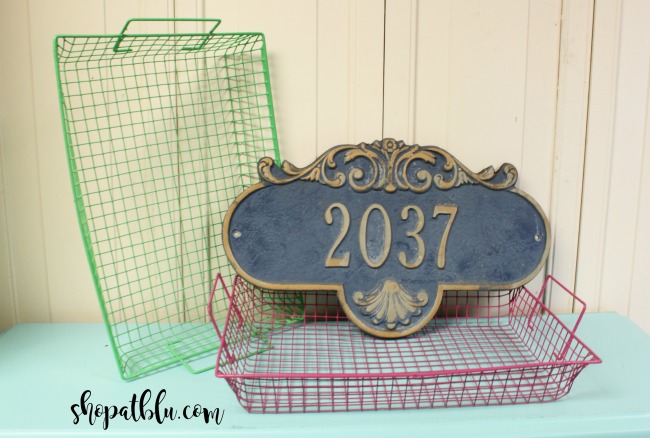 My items came from Betsy at Happily Ever After Etc. where she blogs about creating a happy home. You will find decor tips, wonderful painting posts, great info on planning a wedding and so much more! I absolutely love the house number plaque.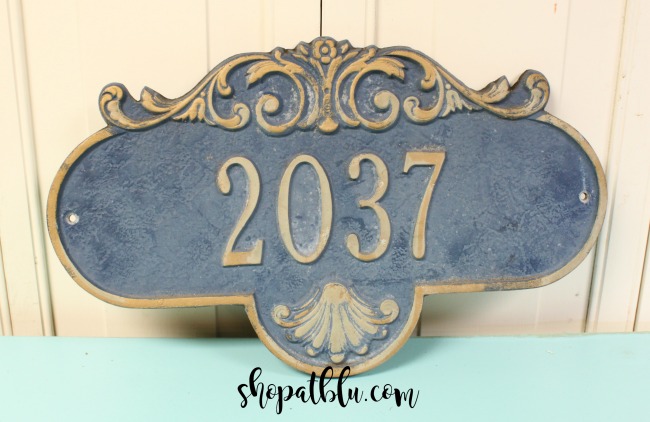 It makes me want to find the folks it belonged to and ask them why it was at the thrift store! Haha…being in the antique business (Check out my store, The Blue Building Antiques and Consignment HERE) I've come to love the stories that arrive in my store with the furniture. My favorite task is handling estates. I love to meet the people who have accumulated wonderful items and find new homes for their treasures! My heart is filled by the stories of how folks acquired and cherished their unique belongings.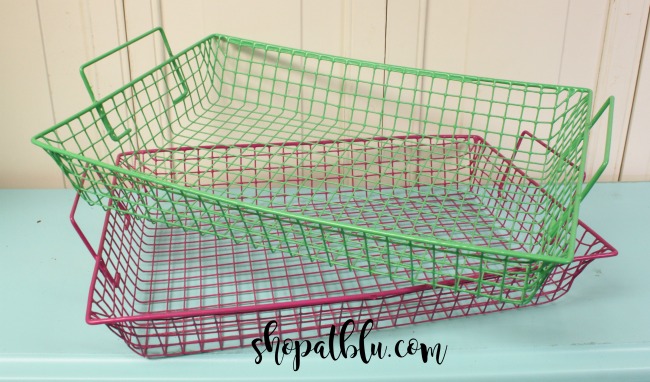 These two little metal baskets gave me spring fever with their bright and cheery colors! They arrived in February and it was cold even here in Alabama!
My immediate thought was to make a hanging garden. I guess that is the obvious choice for these items. I thought about making a mail station or perhaps a coffee bar. Don't those bright colors just scream SPRING!!??? What are your ideas for these items?
Today I am revealing the transformation on my first item, the house address sign. On April 3 , I will update you on the complete project so you can see what I did with the cute little baskets and how I incorporated all of these items into an upcycled project! In fact, many of the participants will have an additional post on April 3 so you can see EVERY one of the projects revealed!
Here is the first part of my reveal for the Thrift Store Swap #5 Spring Edition. This little house number sign was absolutely wonderful. I love its curves and it's patina. But those numbers had to go.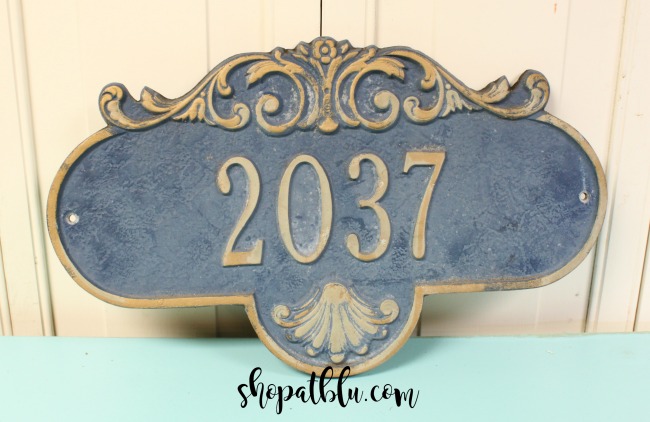 I had two choices: 1-Use the back of the sign or 2-Figure out how to cover the numbers on the front.
The sign was made of metal. The back of this metal sign was completely smooth and so plain. The front side, however, was quite decorative. The raised edging on the front of the sign really gave it dimension and character.
I decided to fill in the numbers on the front and give the sign a whole new look.
I grabbed some putty and began to fill in the spaces around the numbers.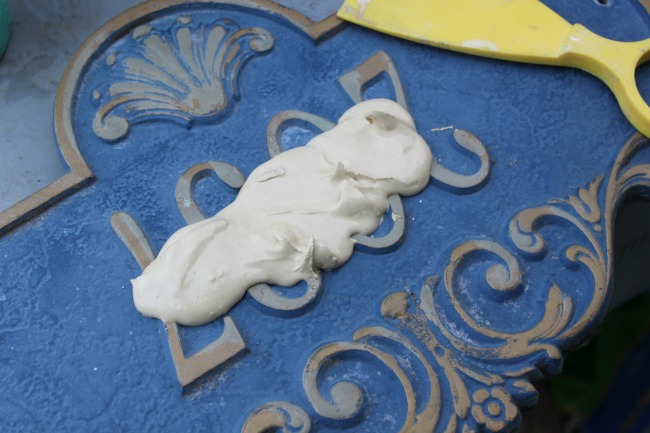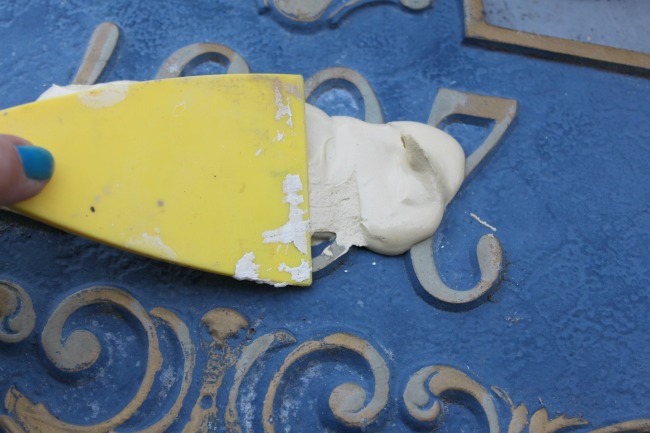 I used Durham's Rock Hard Water Putty which dries to a rock hard consistency.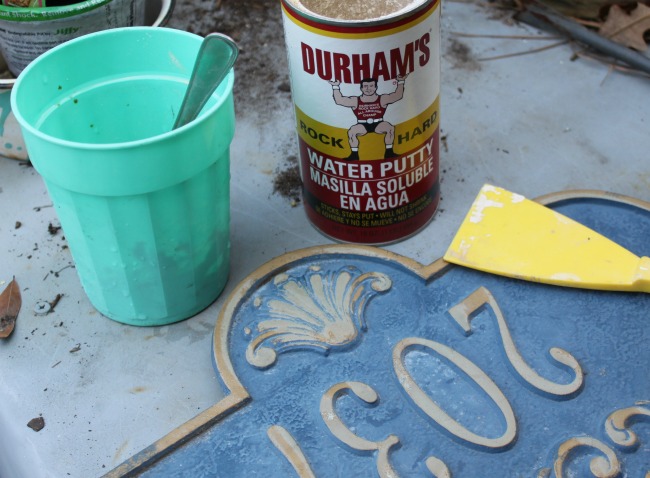 I didn't worry about smoothing out the putty because I feared the letters might still protrude a bit. So I went with a textured uneven look which would hide any imperfections in my putty job.
After allowing the putty to dry, I gently sanded any rough spots and painted the sign with a vibrant teal color. I used white to line the edges.
I lightly sanded and the sign was ready for a simple message.
I had just returned from Vintage Market Days of Mobile where I was a vendor. You can read about our wonderful market experience HERE. Our vendor badges were simply adorable.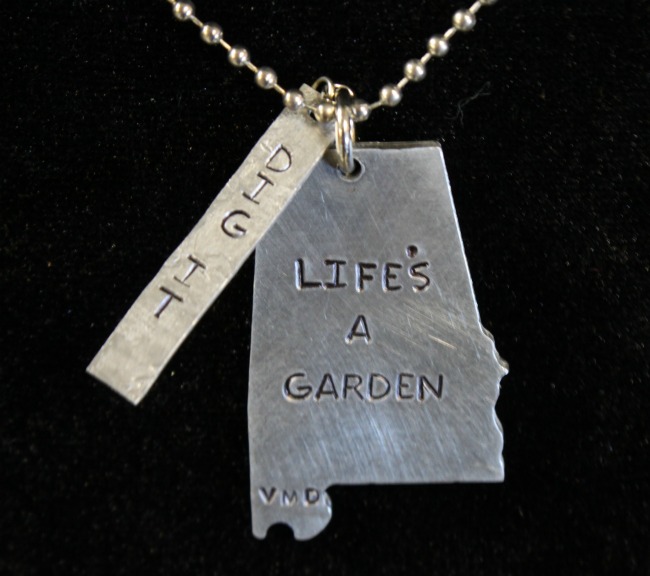 So I borrowed this phrase for my upcycled sign.
I used my Silhouette to cut out a stencil and stenciled the saying onto the sign.
And here she is: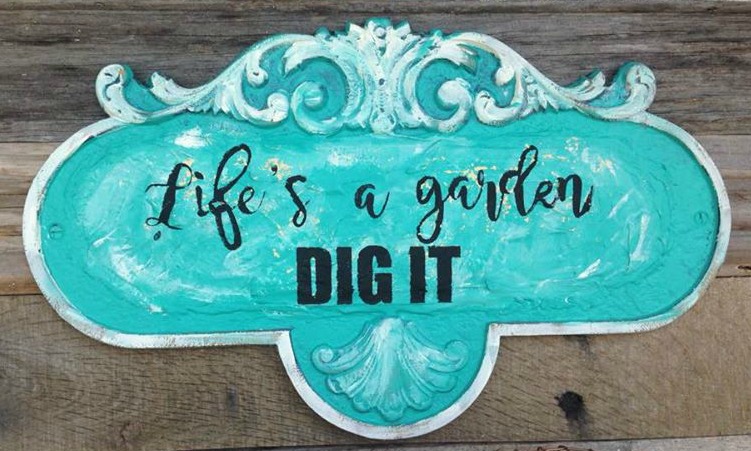 So I suppose you can figure out which course the final project followed!
Remember the items I sent to Heather at One Crazy Ride…check out her transformations here. Her project is one of my favorites!
Check back on April 3 to see how all of the final projects look!
Here are all of the other projects for the swap and be sure to click on the links below to see the details!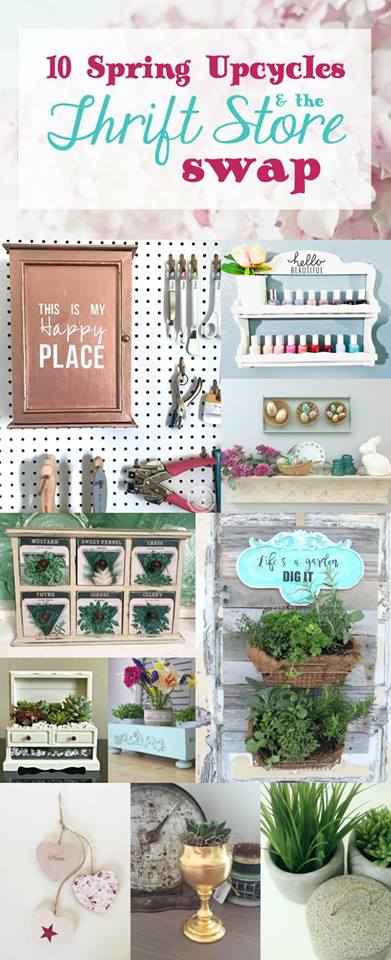 Below is the entire line up for this wonderful Thrift Store Swap! Check out all of the before and afters and perhaps get some great ideas for your next thrift store project! And remember to check back on April 3rd for the complete tour of Thrift Store Swap projects!