Find Some Pinecones

One of my dealers at The Blue Building Antiques and Consignment brought in a supply of gi-normous pinecones last winter. My first thought was…let's build a pinecone tree! When spring came around, he was tired of them so he gave them all to me. I have used them to decorate the store this fall. Here is a post on how I used them in my store.
Check out the size of these babies: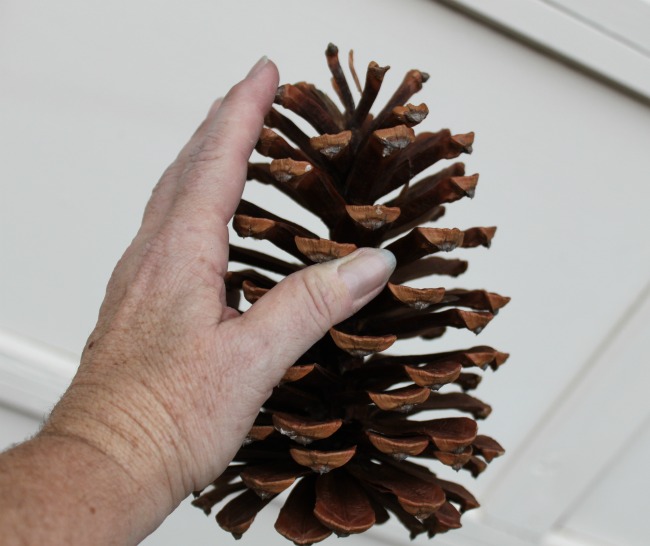 I have been wanting to make a large pinecone tree since I first saw these pinecones. So when a group of my blogger friends decided to create a pinecone blog hop, I thought…perfect opportunity!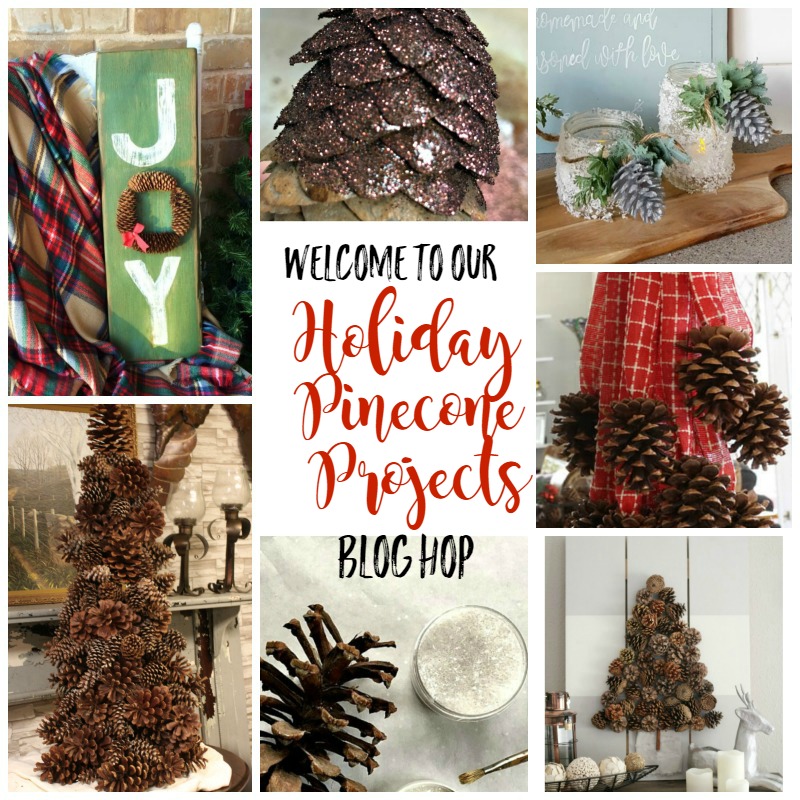 The blog hop is now live! At the end of this post that point, you will be able to view all of the pinecone projects from my wonderfully creative and talented blogger friends!
Find More Pinecones
I am fortunate to have access to several different varieties of pinecones in my own backyard. I found three more different varieties of pinecones.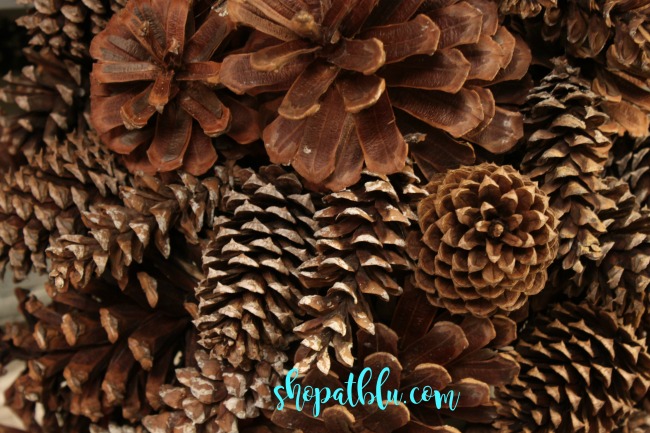 I decided to use the giant pinecones for the base and build up from the bottom of the tree decreasing the size of the pinecones used in the process. I would use the smaller pinecones to fill in the holes…there are always holes.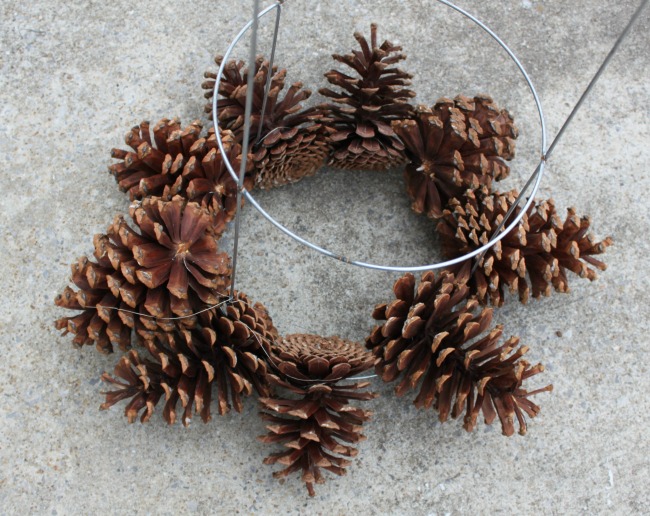 I used 26 gauge floral wire to secure the pinecones to a tomato cage. I wrapped the wire around the cage from bottom to top since there were only 3 rings. The additional wire gave me additional wire on which to anchor the pinecones.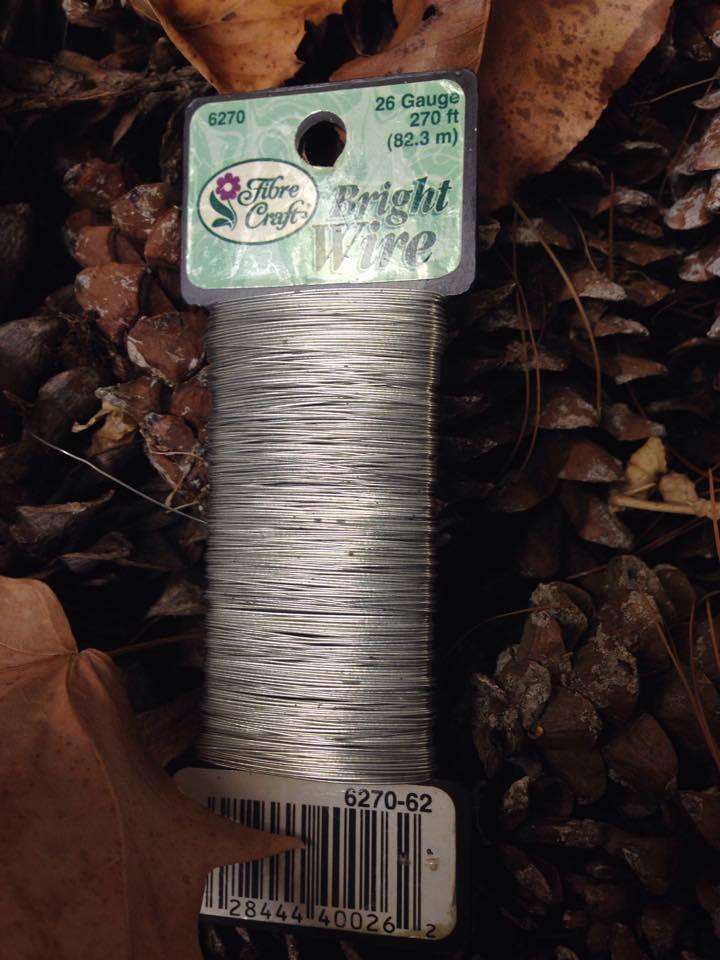 Build a Pinecone Tree
Here are a few photos of the project as it progressed: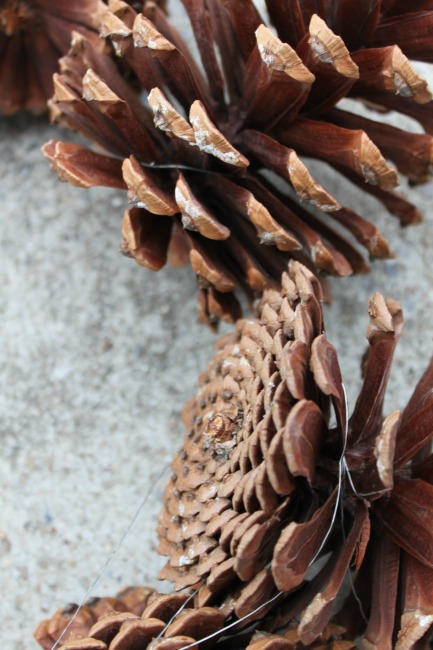 I wrapped the wire around the base of the pinecones and secured them to the cage from inside of the tomato cage. This took some time and finagaling to get the pinecones secured.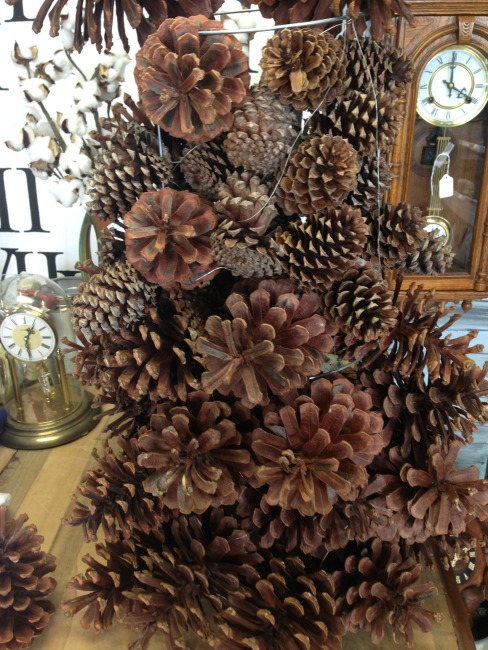 Then I used the smaller pinecones to cover the wire along the length of the tree.
And here she is completed:
She is 45 inches tall! And she is heavy!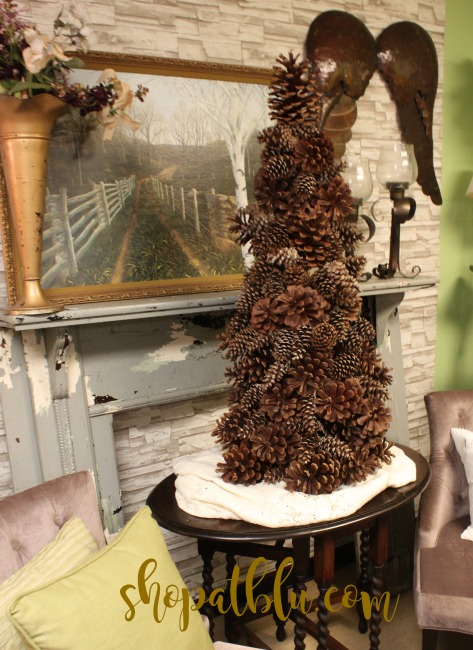 I am leaving this pinecone tree as is for now. I think she's a great decor item for fall and Thanksgiving and winter. She will be grand decorated for Christmas as well. However, since the temperature in Alabama today is almost 70, I am finding it difficult to even start decorating for Christmas. So she will not don any Christmas finery until the temperature cools!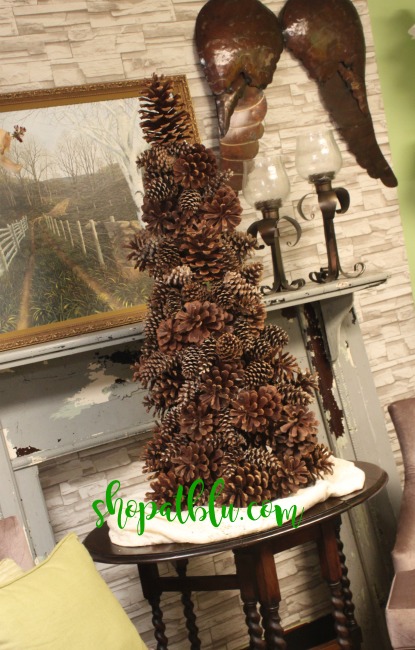 I do think she needs a sister to stand beside her at my front door! So I'm off to collect more pinecones! What have you created with pinecones? I'd love to know!
Check out all of the wonderful Holiday Pinecone Projects from all of my sweet blogger friends who have linked up below! And a special shout out to Delyla for hosting this blog hop! Check out her project here.