I love to use natural elements like pinecones to decorate around my home and my store, The Blue Building Antiques and Consignment. Pinecones are a great accessory to any decor. They bring a rustic and natural beauty and warm up the atmosphere.
Here are some examples of how I use pinecones to decorate: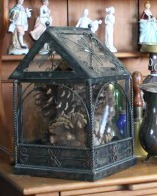 Fill a lantern or terrarium or cloche with some pinecones to add some character to these items.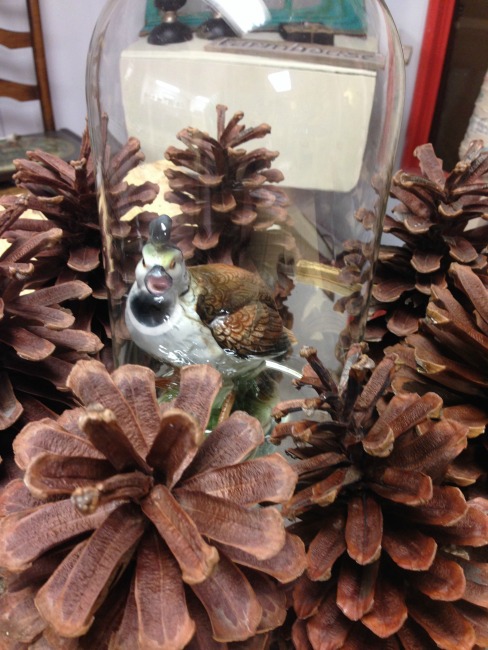 Arrange some pinecones on a mirror or around a cloche to create a wonderful centerpiece for your table or sideboard or entry way.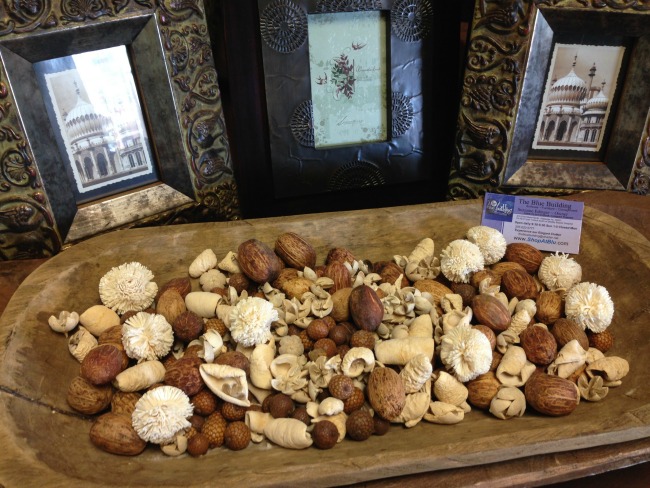 Add some pinecones to a dough bowl or serving bowl to add some texture to a room or a display. Vary the sizes of your pinecones for dramatic effect.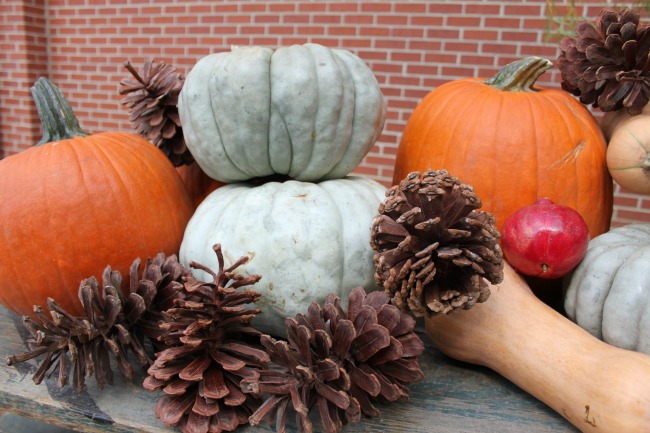 Scatter some pinecones around larger decorative items. Use different sizes to attain a different effect.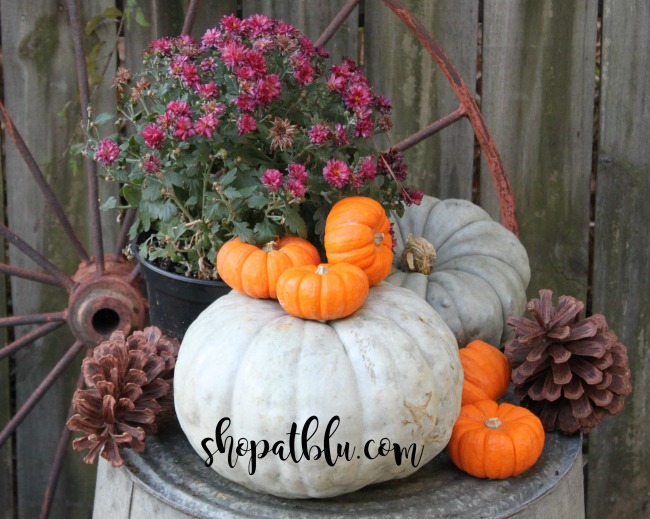 I use pinecones to add dimension to a display or to a photo. Pinecones are great to use as fillers for empty spaces or to provide an appealing balance.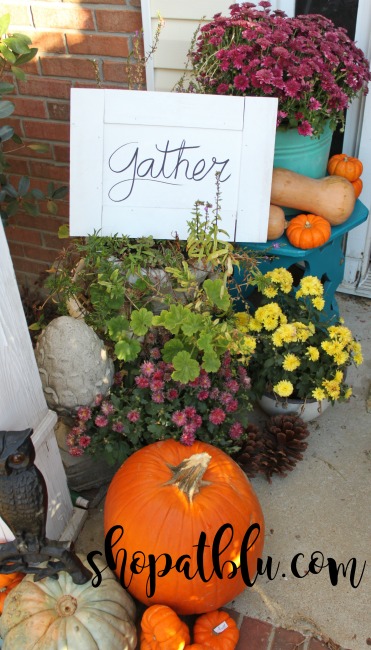 I use pinecones for every post summer holiday or decorating event including Halloween, Thanksgiving and Christmas!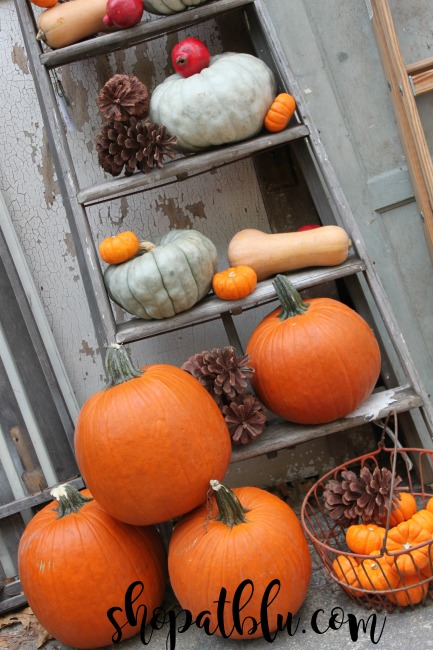 And again, one of my favorite uses of pinecones is as fillers to create charm and depth to a display.
How do you use pinecones to decorate?