Today's upcycle project is the beautification of an ugly duckling. I am partnering with HomeRight in conjunction with the Fab Furniture Flippin' Contest. This month's theme is Spray It Pretty! And HomeRight is the sponsor! I am using the HomeRight Finish Max Fine Finish Paint Sprayer!
Disclosure: I received free product in exchange for writing this post. All opinions are strictly my own. You can read my whole disclosure HERE.
Our challenge was to take an ugly duckling, upcycle it, and spray it pretty! HomeRight supplied each of 25 bloggers with a HomeRight Finish Max Paint Sprayer. The challenge was to use the paint sprayer to transform a piece of furniture into something fabulous! This is right up my alley!
I fell in love with transforming old and ugly pieces of furniture when I bought a $10 coffee table at the local thrift store. I used a roller to paint it. I added some distressing, sealed it, and sold it for $65. This project led to another and then another and then another. As my skills evolved, so did the size of the furniture. I moved on to China cabinets, dining room sets, bedroom suites, etc. When I finally got my hands on a Homeright paint sprayer, these large projects became so much easier.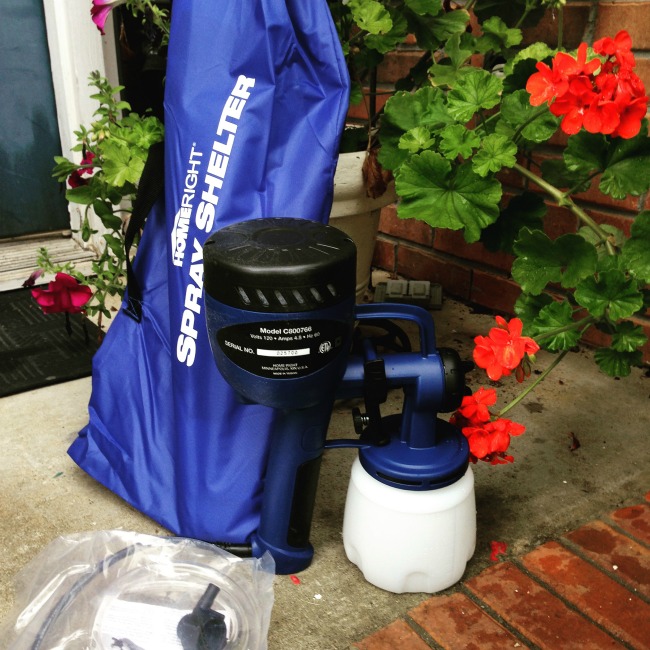 The Homeright Finish Max is lightweight, easy to prepare, even more easy to use, and simple to clean. It comes with clear and simple instructions for use, clean up and maintenance. I was excited to see a tiny little brush included, an itty bitty bottle brush, if you will, for cleaning. This little tool really helped ensure the paint sprayer was properly cleaned after use!
The Finish Max leaves a beautifully smooth, factory-like finish on my furniture. I use it to prep with primer when needed, apply my paint, and finish up with a polycrylic top coat. I line up my projects by paint color and can completely paint up to 12 pieces of furniture in varying sizes in about 3 hours, assuming the weather is cooperating.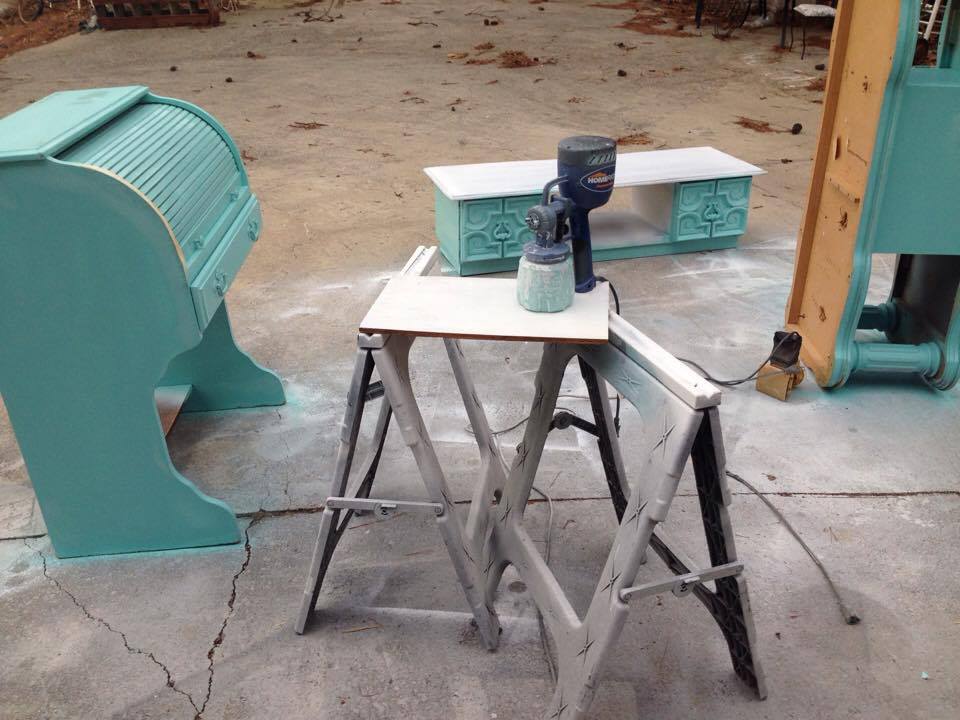 I generally use my HomeRight Finish Max outside in the driveway. But HomeRight has Spray Shelters in two sizes. Characterized by minimal overspray, the HomeRight Finish Max can be used with the appropriate spray shelter for indoor projects as well. You can literally use any kind of paint…latex, oil based, milk paint, chalky paint, etc. The key is to thin the paint properly to allow the paint sprayer to do it's job. Use the viscosity tool that is included with your paint sprayer and you can never go wrong!
What I love most about the Finish Max is the speed with which I can paint. It saves me so much time! Although I love to hand paint a beautiful piece of furniture, the Finish Max cuts the process time by 300%, sometimes more!
Seriously y'all…I can power spray…lots of furniture in a short time!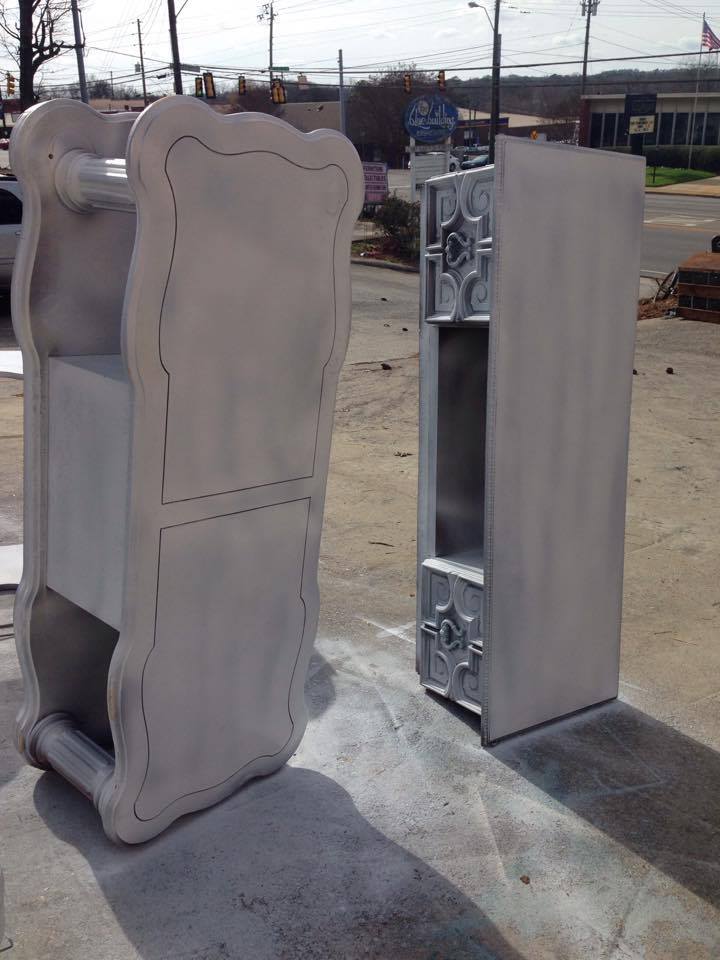 So, you understand at this point that I am a huge HomeRight fan. Read about my trials with the OTHER spray gun company and why HomeRight is my fave HERE!
And onto the project at hand!
Here is my ugly duckling: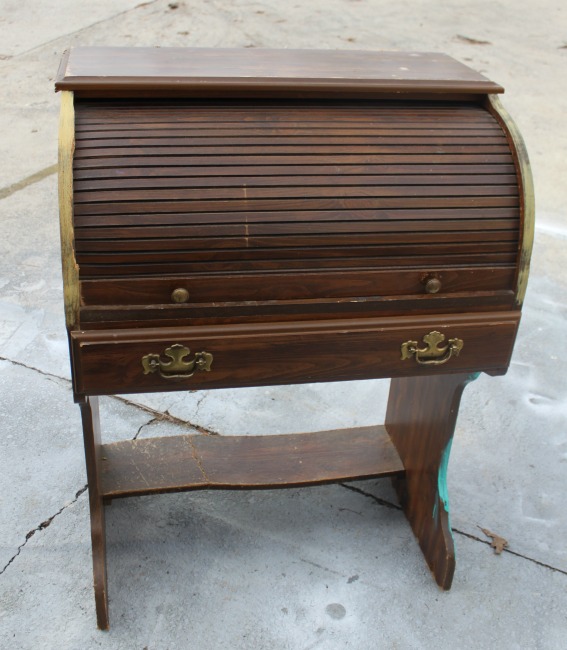 This little rolltop desk has certainly seen better days. It is the cutest size for a small dorm, little apartment, or corner of a room. I don't usually like to work on furniture that is made of particle board. However, I do have a portion of my customer base with very low budget. You know…working class families with kids and bills and sports fees and dance fees and music lessons. I like to transform these less than pristine pieces that have tons of character into a something charming and affordable. I can often find such pieces for under $20. Using the Finish Max means that I don't have a lot of labor time invested so I can set a super reasonable price. The end result is a cute little statement piece that does it's job in dressing up an area for a few years without breaking the bank. People appreciate this! Decent furniture at a great price!
The support board on the bottom of the desk needed to be replaced. There was also was a spot on the front where the particle board needed some repair. I filled this spot with wood filler and sanded.
A quick coat of primer was applied. A thicker coat was needed in some spots. Two coats of this beautiful aqua and one coat of polycrylic later, this piece is finished!
This little desk is not a lifetime piece. The quality of the build is fair at best as it is made of particle board. But, if you can't afford a $600 desk…if you have 6 kids and barely get the bills paid but need a little something…if you are a college student with a limited budget…or if you just got your first apartment and need an inexpensive way to spruce it up…this piece is for you! It will do it's job for a few years and it's affordable.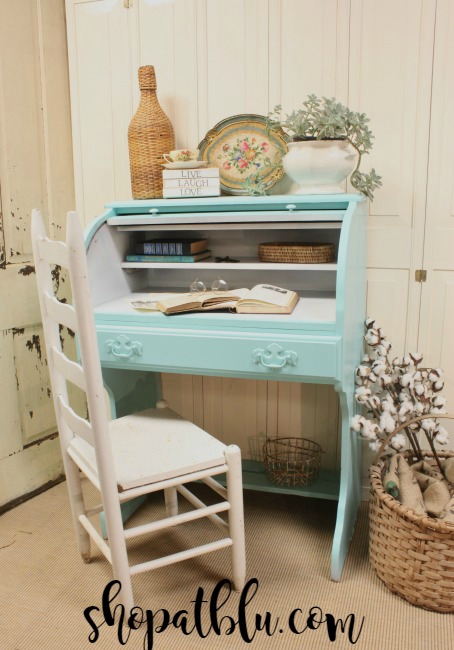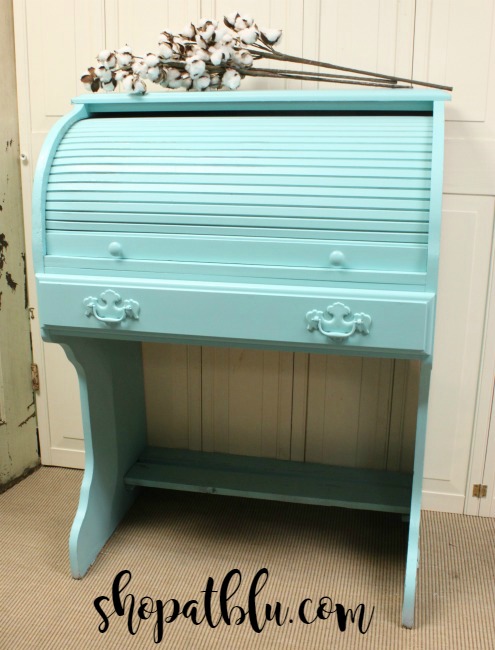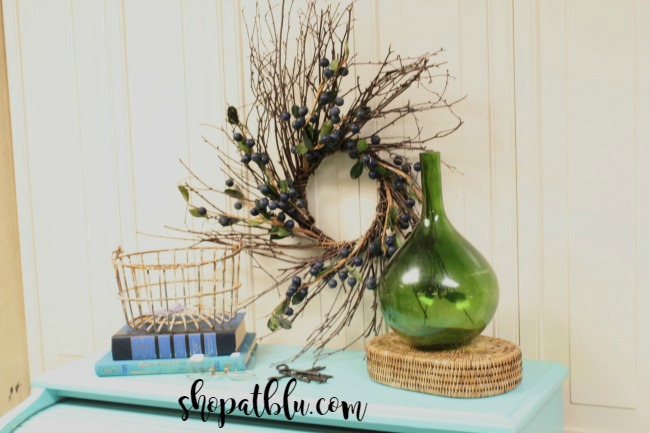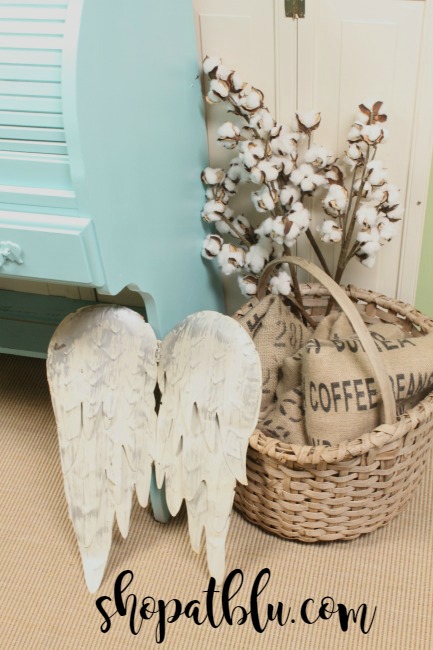 The Fab Furniture Flippin' Contest is a monthly contest for bloggers. A group of 25 bloggers are challenged to flip a furniture piece using a product provided by that month's sponsor in conjunction with a theme.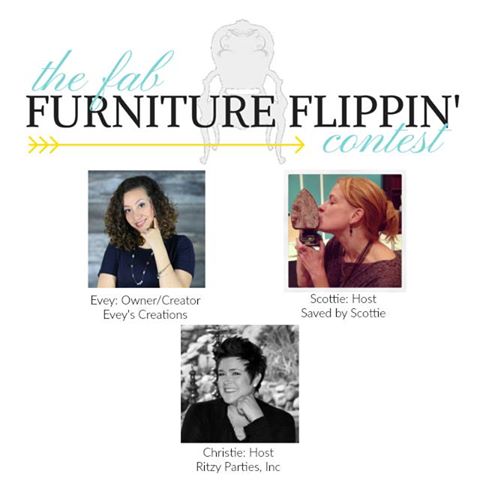 This fabulous contest is hosted by Evey of Evey's Creations, Scottie of Saved by Scottie, and Christie of Ritzy Parties, Inc. You can check out ALL of the entries for this month's contest HERE! In a few days, you can return to cast your vote for your favorite project!
If you are an active, furniture flippin' blogger, and you'd like to participate in future contests, we'd love to have you! Please contact us at info@fabfurnitureflippincontest.com to find out how!