I find these chairs all of the time at thrift stores and yard sales for $2 to $5. When we were getting ready to do The Market on Chapel Hill, I bought a few to spruce up for our check out area. This is another quick upcycle project!
Here is the chair in its original condition: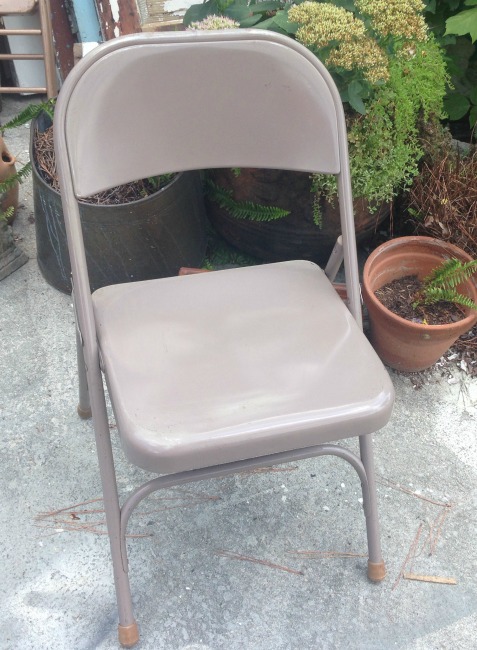 I did a little light sanding to smooth out and deeper scratches or imperfections. I used a lower grit sandpaper since that's what was handy. But a finer grit will result in a much smoother appearance. It's amazing how a little sandpaper can increase the quality of a quick upcycle project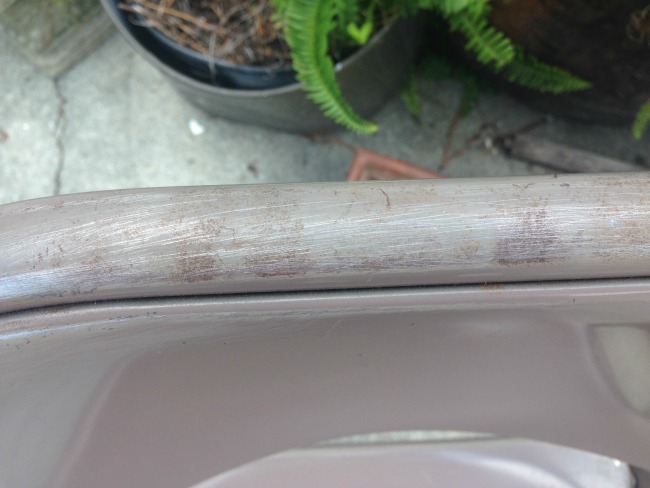 Since the chair was metal, I used Rustoleum spray paint. It works very well and comes in tons of colors. Rustoleum is my go to if there is any rust on the object to be painted.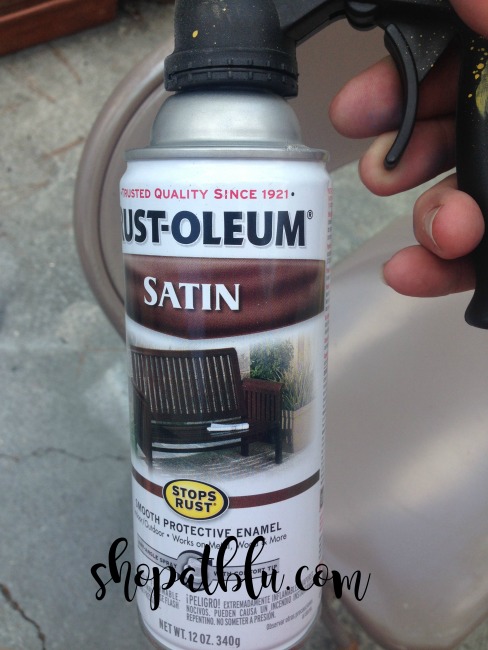 As always with spray paint, be careful to keep your can moving while applying the paint to ensure no drips or pooling of paint. Rustoleum makes these handy little gizmos that lends some ease in handling and controlling your application of spray paint. Here is my affiliate link to the Comfort Grip. I find this tool useful when using the spray paint for more than a simple dab or short spray. Sounds funny, but it reduces the strain on your trigger finger AND keeps your fingers from being painted. Lord knows we painters get enough paint on us!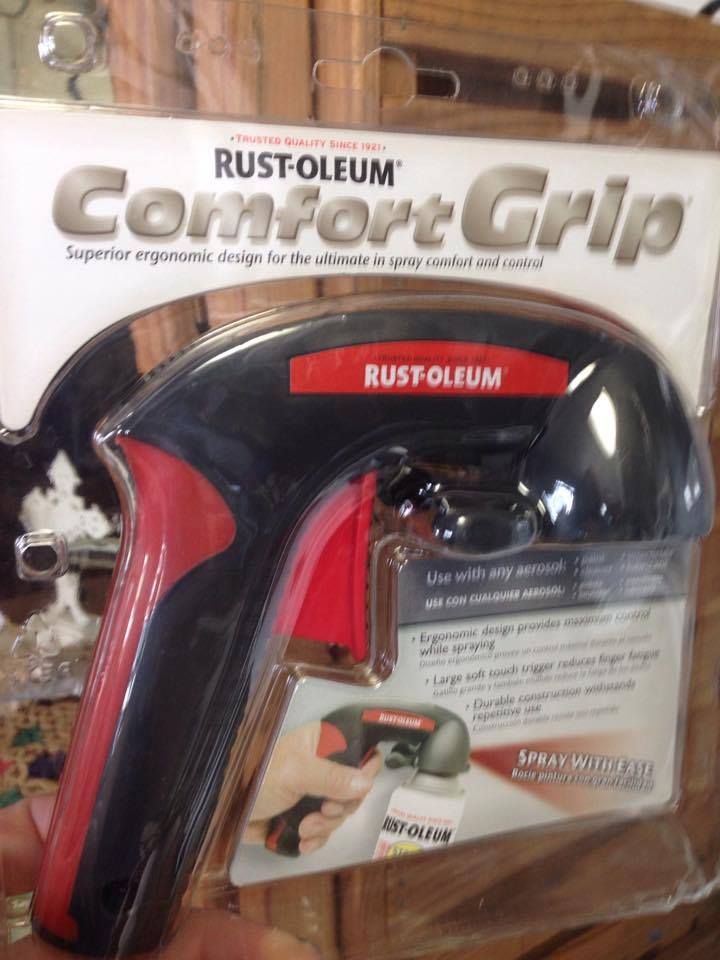 To add some fun to the chair, I taped off some areas to make grain sack stripes. I used (affiliate link) Frogtape to mark my lines and then grabbed the Rustoleum again but in a more grain sack friendly color.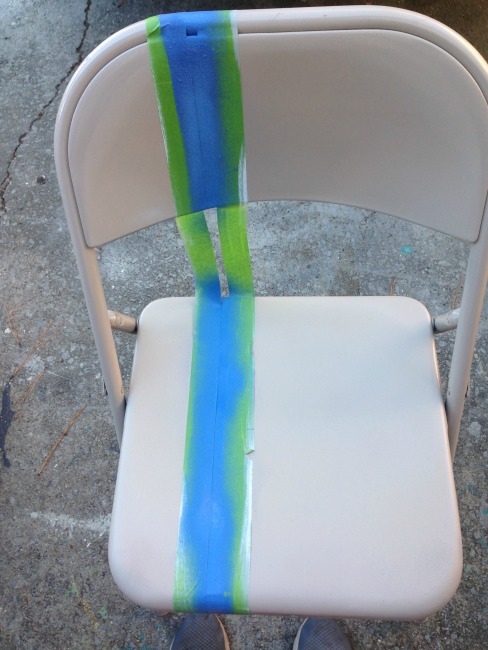 And here is the final chair: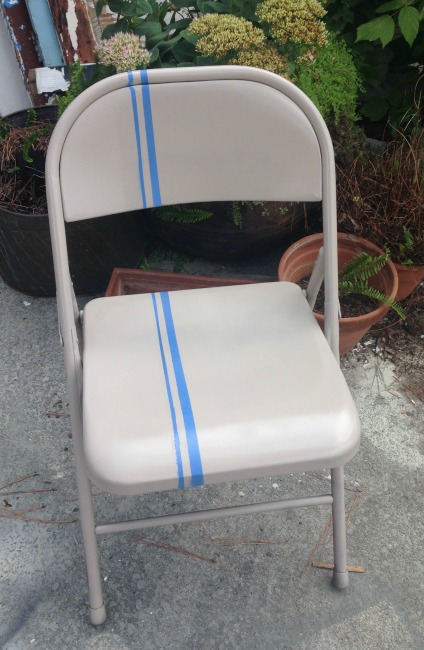 This was a quick and easy way to spruce up old folding chairs! Give it a try!