This month's Fab Furniture Flippin' Contest is an upholstery project. Our challenge was to take a modern piece of furniture and give it some Modern Flair, this month's theme! I selected this wonderful modern upholstered chair with a cute modern style but horridly destroyed fabric…someone's cats went to town on this baby!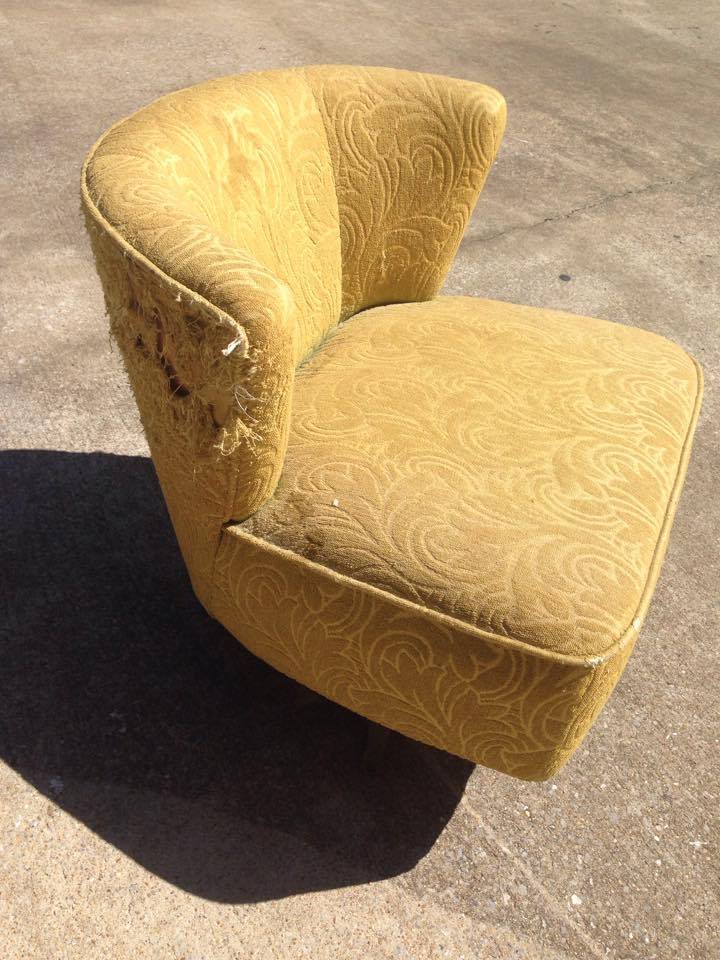 Our generous sponsor this month is Spoonflower. We were invited to select a fabric of our choice so I chose Fletching Arrow/Northern Lights Grey: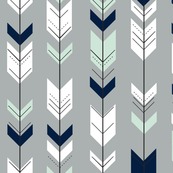 Spoonflower has so many beautiful patterns and fabric selections. You can even submit your own patterns to create original fabric designs! Their fabrics are vibrant, colorful and inviting. Check out their wonderful selection here.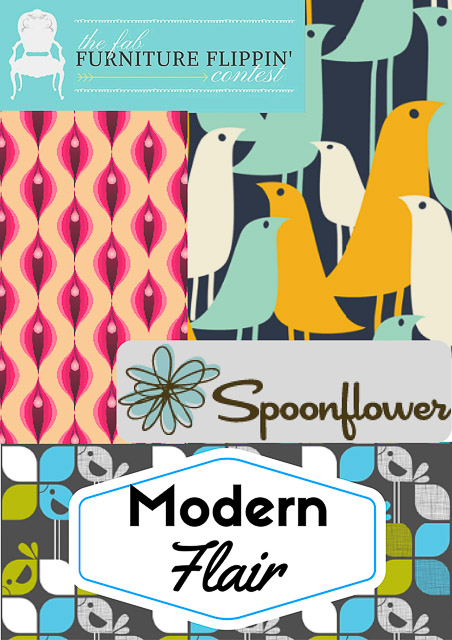 Sponsorship Disclosure: Some or all of the hosts of The Fab Furniture Flippin' Contest receive monetary and/or product compensation from the sponsoring brand, Spoonflower, in order to complete their themed projects. Spoonflower will also provide the prize package for the contest winner.
The instructions state to wash the fabric first. After drying it, I spread it across the chair wrong side to chair and began pinning the fabric to fashion a slip cover.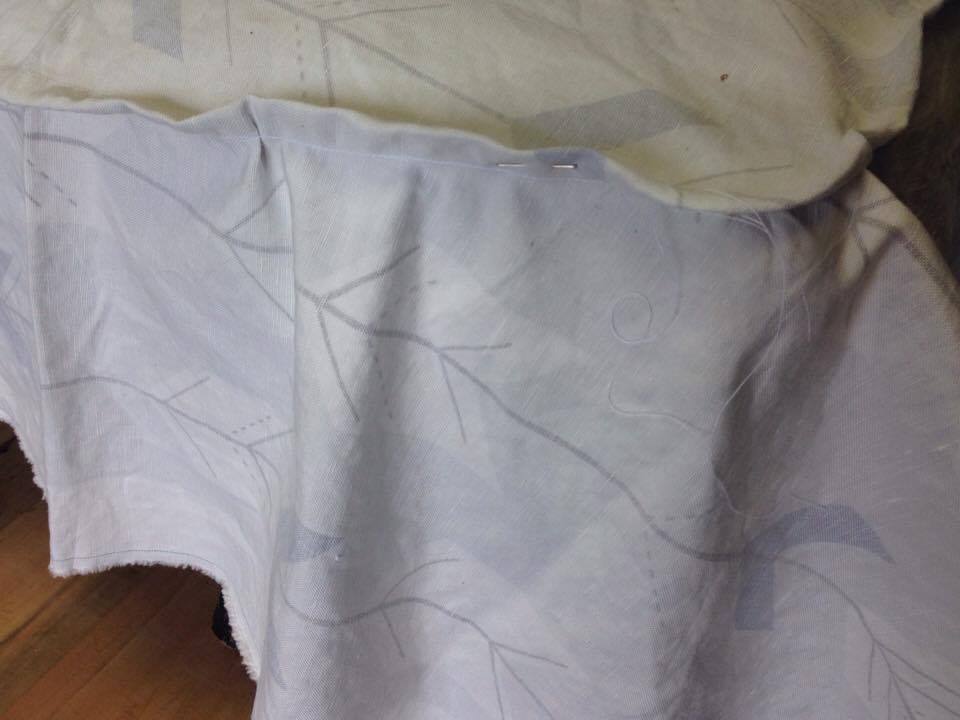 I was relieved to discover that the back of this modern upholstered chair was removable. It was connected with two nuts and bolts. So I easily disassembled the chair.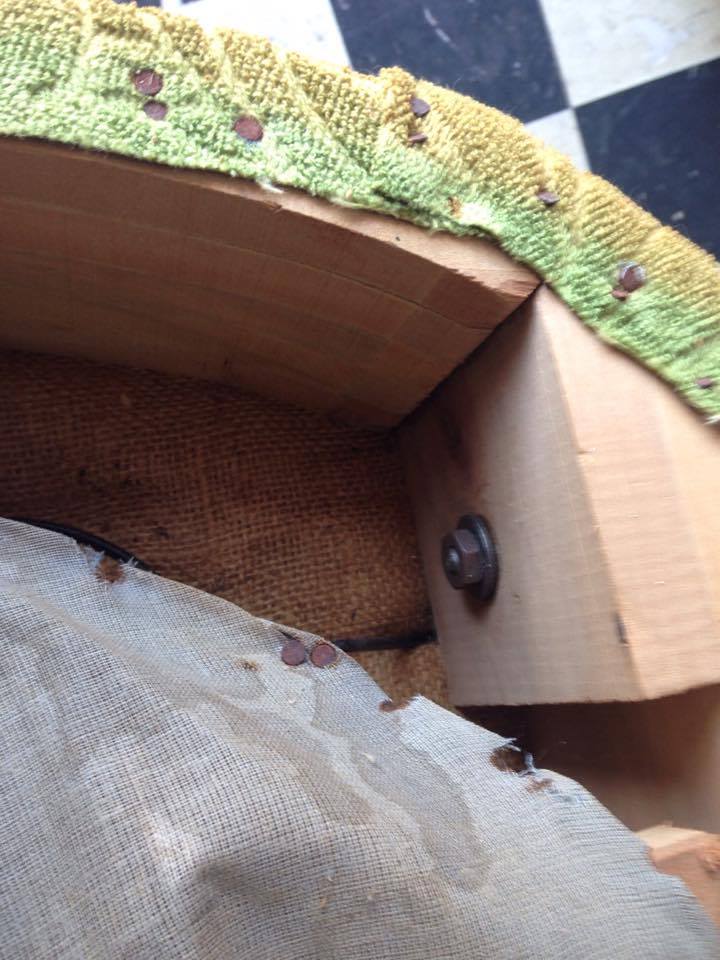 Once I removed the back of the chair, it was easier to replace the fabric. I used a pin and tuck method on the bottom of the chair to fashion a slipcover. Then I simply stapled the fabric to the bottom of the chair.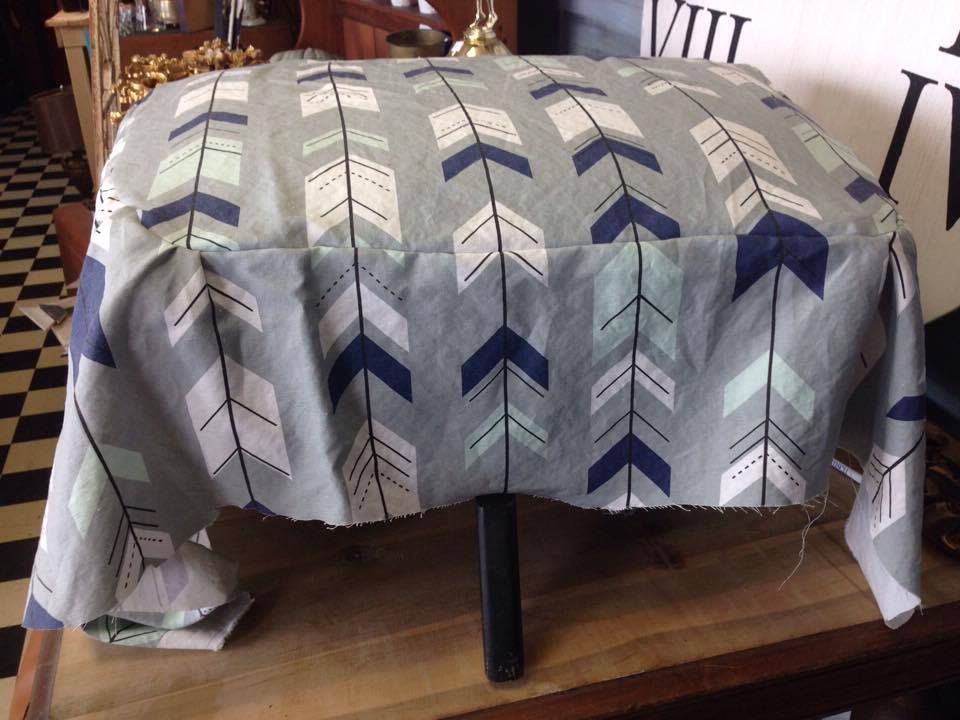 The top was a little more complicated because of the curved back. So I had to sew a few darts to fit the form. The project went more smoothly than I had expected. Thank the Good Lord for removable chair backs!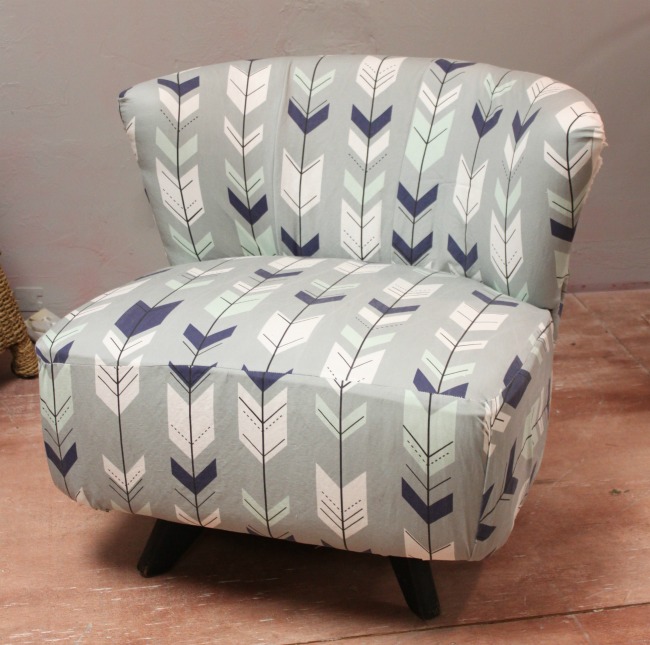 I am super happy with the results. Now to decide which of my kids get this beauty in their room!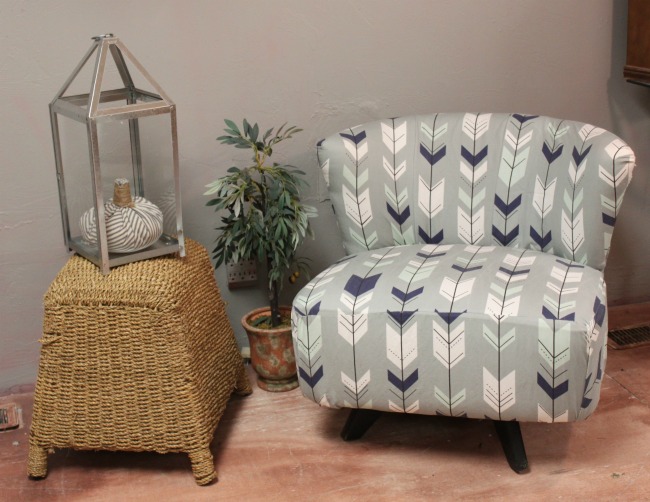 This project was created as part of The Fab Furniture Flippin' Contest, a monthly contest where bloggers are challenged to flip a piece of furniture using products provided by a wonderful sponsor.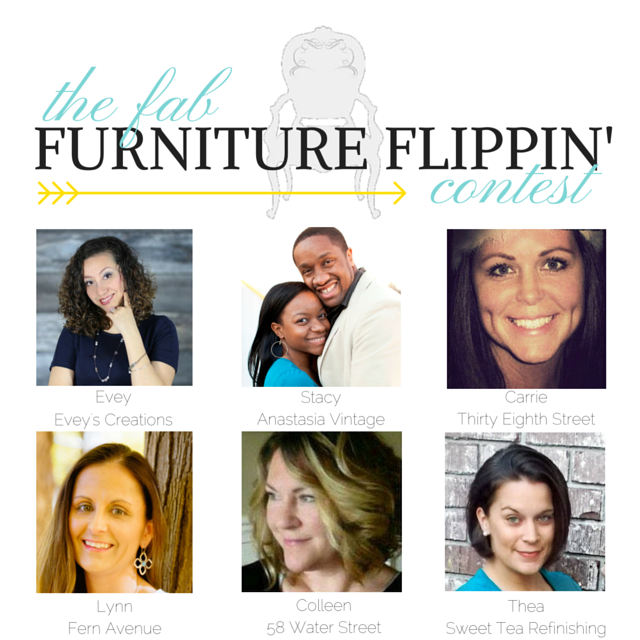 This month's FFFC's hosts are Colleen from 58 Water Street, and Carrie from Thirty Eighth Street . Click on those links to see the beautiful modern pieces that they transformed for the contest. In addition, you can view every blogger entry at the end of Carrie and Colleen's posts. You won't want to miss these!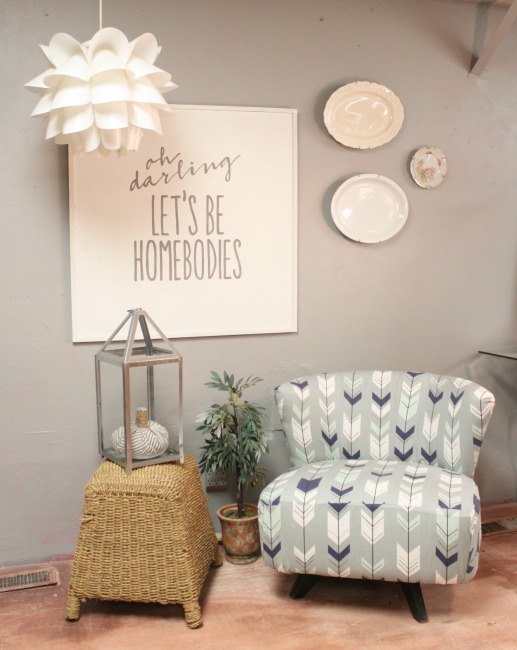 If you are a blogger who is interested in participating in future contests, inquire at info@fabfurnitureflippincontest.com.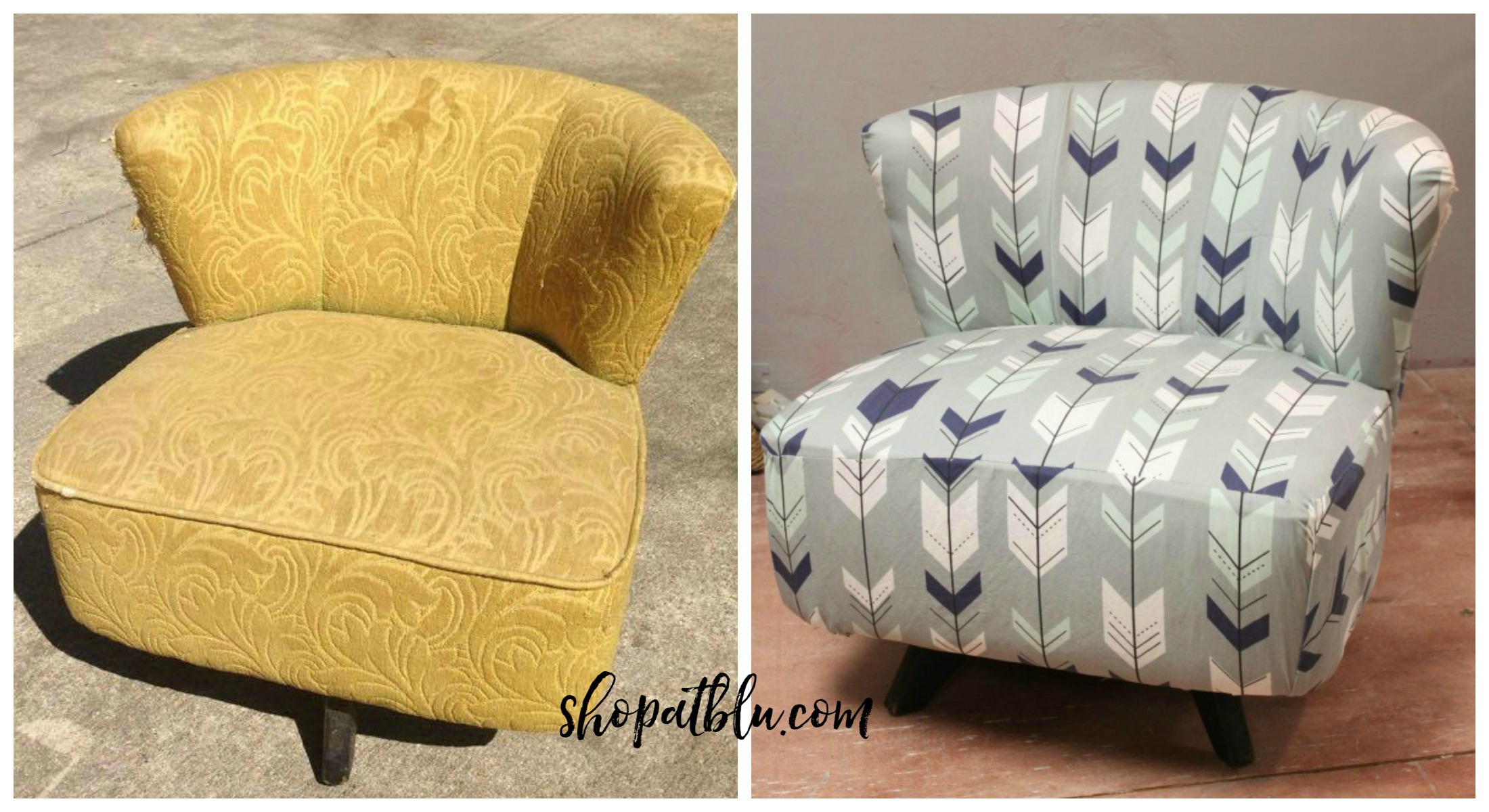 A special thank you to our hosts and especially to Spoonflower for providing such a wonderful array of fabric choices for this project!